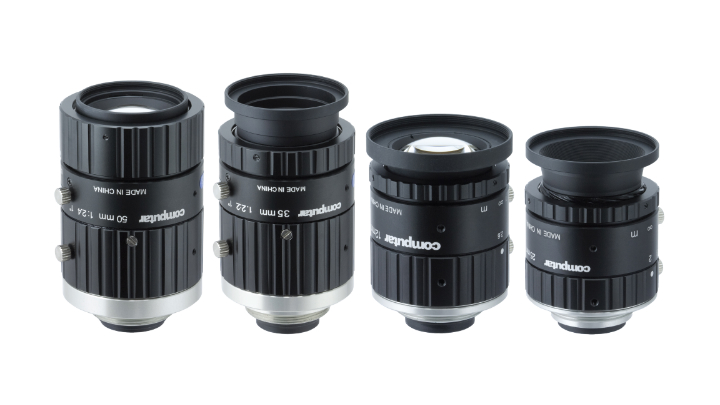 The MPZ lens series from Computar is compatible with 1" image sensor formats and features vibration resistance up to 5 G. The compact, lightweight lenses are designed for nominal distortion and optimal corner brightness.
According to the manufacturer, MPZ series lenses provide high performance and short working distances from 0.1 m and provide good resolution from INF to MOD for floating design.
Supported image sensors include the IMX183, IMX255/267/305, EV2S12M, XGS12000, PYTHON5000, and CMV4000. MPZ lenses are available in fixed focal lengths of 8, 12, 16, 25, 35, 50, and 75 mm. The MPZ lens image circle is Ø16.0mm
To Learn More:
Contact: Computar
Headquarters: Cary, NC, USA
Product: MPZ lens series
Key Features: Compatible with 1" sensor formats, fixed local length, compact and lightweight.
What Computar says: View more information on the MPZ lens series.
Share your vision-related news by contacting Dennis Scimeca, Associate Editor, Vision Systems Design

SUBSCRIBE TO OUR NEWSLETTERS