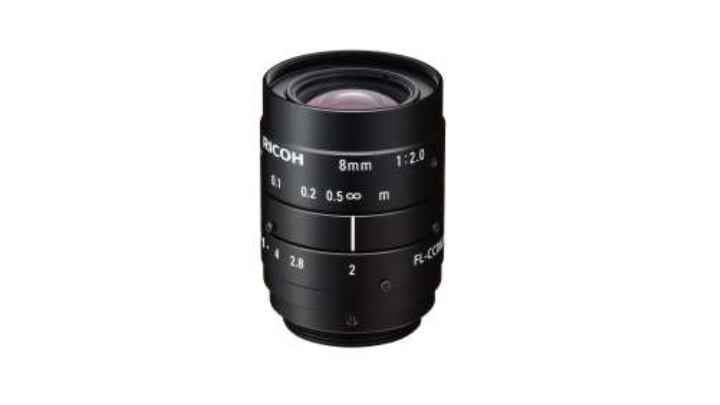 The new FL-CC0820-5MX lens from RICOH, with 8mm focal length, 2/3" sensor format, and C Mount, uses JIIA (Japan Industrial Imaging Association) lens standards and meet S-Rank criteria, meaning that images even on the periphery of the lens's field of view are high-resolution.
The new lens also features a floating mechanism that according to the manufacturer provides high resolution and high contrast images at a working distance of 0.1 m to infinity. Image resolution is over 147 lp/mm and TV distortion is less than 0.1%.
According to the manufacturer, the FL-CC0820-5MX is appropriate for circuit board, sheet metal, and food and pharmaceutical inspection among other uses.
To Learn More:
Contact: RICOH
Headquarters: Tokyo, Japan
Product: FL-CC0820-5MX lens
Key Features: 8mm focal length, 2/3" sensor format, and C Mount, 0.1 m to infinity working distance, 147 lp/mm resolution.
What RICOH says: View more information on the FL-CC0820-5MX lens.