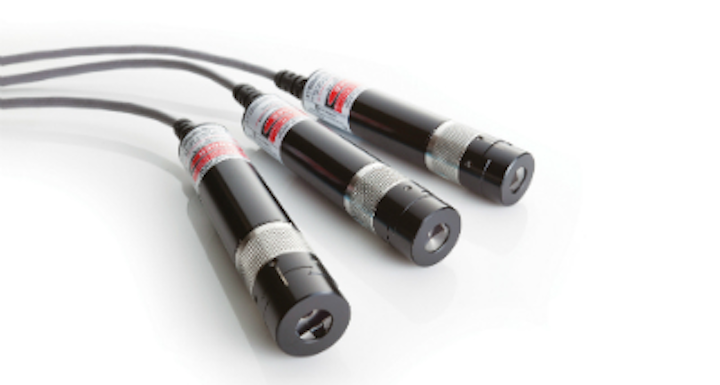 Coherent, with its StingRay line of 19 mm diameter laser diode modules, will highlight this product and others at SPIE Photonics West 2019. The StingRay line of microprocessor controlled top-hat-profile lasers features 405 µm to 830 µm wavelengths, power up to 200 mW, power supply ranges from 5 to 24 VDC, pointing stability <10 µrad/°C, an onboard diagnostics monitor, and RS-232 control. Fiber-ready options are also available.
Coherent will show at Booth 4845.

To Learn More:
Contact: Coherent
Headquarters: Santa Clara, CA, USA
Product: StingRay laser diodes
Key Features: 405 µm to 830 µm, up to 200 mW, 5 to 24 VDC.
What Coherent says:
View more information on StingRay laser diodes.
View More Products | Locate a vendor or system integrator | Receive e-mail updates
Share your vision-related news by contacting Dennis Scimeca,Associate Editor, Vision Systems Design

To receive news like this in your inbox, click here.
Join our LinkedIn group | Like us on Facebook | Follow us on Twitter