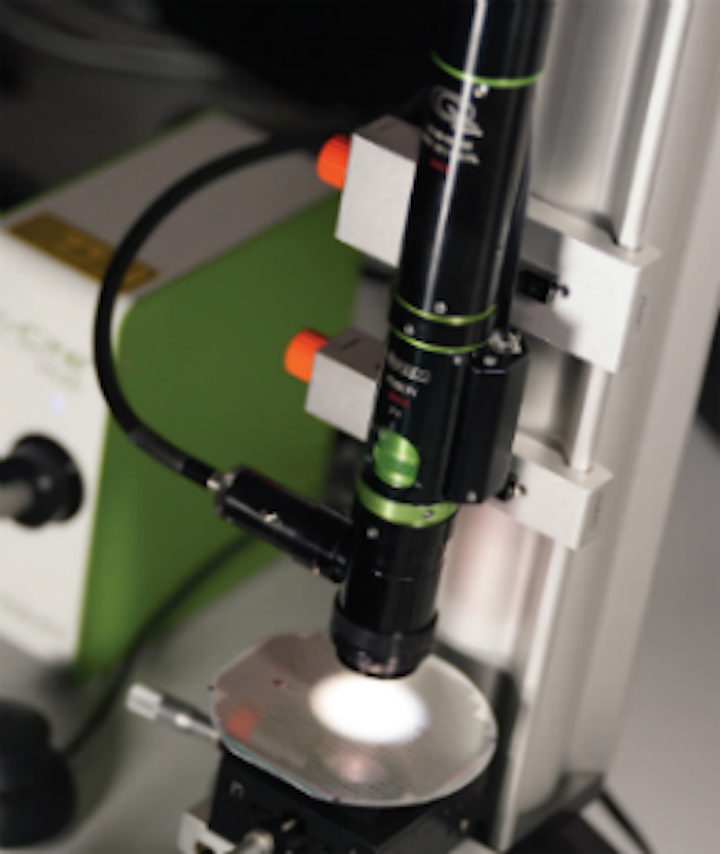 The Optem FUSION SWIR micro-inspection lens system, to be shown by Excelitas Technologies at the SPIE Photonics West 2019 conference, features interchangeable lens modules designed for visible (400 - 700 nm), NIR (700 - 1100 nm), and SWIR (900 - 1700 nm) wavebands.
Excelitas says the FUSION lens system was designed for machine vision and Industry 4.0 manufacturing applications. The system features SWIR-compatible components such as lower objective lenses with variable magnifications and working distances, a 7:1 zoom module, fixed-magnification system, support for various sensor sizes and mount types, and a beam splitter for coaxial illumination.
Excelitas Technologies will show at Booth 1441.

To Learn More:
Contact: Excelitas Technologies
Headquarters: Waltham, MA, USA
Product: Optem FUSION SWIR micro-inspection lens system
Key Features: Interchangeable lens modules to support wavebands between 400 - 1700 nm.
What Excelitas Technologies says:
View more information on the Optem FUSION SWIR micro-inspection lens system.
View More Products | Locate a vendor or system integrator | Receive e-mail updates
Share your vision-related news by contacting Dennis Scimeca,Associate Editor, Vision Systems Design

To receive news like this in your inbox, click here.
Join our LinkedIn group | Like us on Facebook | Follow us on Twitter