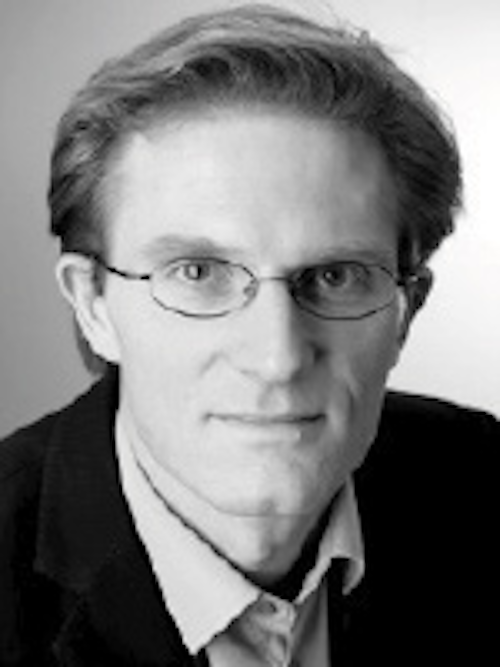 Until very recently, machine vision (MV) was mostly confined to the factory and companies would run their MV operations in their factory automation division. Those times are behind us - MV has now escaped into the wider world. Intelligent transport systems that read car license plates, security and people detection systems have been growing at double digit rates. Matrix code readers from the likes of Motorola (Schaumburg, IL, USA;www.motorola.com), Honeywell (Morristown, NJ, USA; www.honeywell.com), SICK (Minneapolis, MN, USA; www.sick.com), Datalogic (Bologna, Italy; www.datalogic.com) and others have become ubiquitous in the global logistics industry. These markets have benefited from two technology drivers, the GigE Vision interface standard and CMOS sensors.
In the years to come, I believe that the greatest MV driver will appear from applications outside factories such as robotics, specifically, agricultural robotics. There are several reasons for this. The technology has reached a maturity level that makes it relatively affordable, while capital is relatively available, and manual labor becomes increasingly scarce.
Three types of applications might directly use MV technologies in agriculture. Large companies are already capitalizing on these different market segments. Autonomous vehicles are being targeted by John Deere (Moline, IL, USA;www.deere.com), Kinze (Williamsburg, IA, USA; www.kinze.com) and Claas (Harsewinkel, Germany; www.claasofamerica.com). Drones are being developed by Yamaha (Hamamatsu, Shizuoka, Japan; www.yamaha.com) and Sensefly (Cheseaux-Lausanne, Switzerland; www.sensefly.com). Farm automation players include Lely (Maassluis, The Netherlands; www.lely.com), DeLaval (Tumba, Sweden; www.delaval.com), Pellenc (Pertuis, France; www.pellenc.com) and Bucher Vaslin (Chalonnes sur Loire, France; www.buchervaslin.com). These markets are already beyond the emerging stage as they are worth well over $1Billion at and growing at approximately 50% annually.
New technologies will be of interest for the agriculture robotic market and beyond. One is 3D vision from companies including Heptagon (Woodlands, Singapore;www.hptg.com), Infineon (Neubiberg, Germany; www.infineon.com) and Sony (Tokyo, Japan; www.sony.com). In autonomous vehicles this will allow "follow me" tractors, user occupancy detection and human detection. In drones, the applications will be obstacle avoidance and safe landing features. In farm automation, MV can be used in harvest sorting and human and animal interaction.
Another key emerging MV technology is multispectral vision, available from companies such as Micasense (Fremont, CA, USA;www.micasense.com), Cubert (Ulm, Germany; http://cubert-gmbh.de), and XIMEA (Münster, Germany; www.ximea.com), and currently used for Normalized Difference Vegetation Index (NVDI) measurements in precision agriculture.
The development of automation in agriculture is fascinating. It will certainly be a great opportunity for MV companies. However, it will have some dark sides. It echoes factory automation's deep consequences on manual workers ever since the invention of the Jacquard loom, initially intended to replace the work of children under age six.
Pierre Cambou
Imaging Activity Leader,
Yole Développement
(Lyon-Villeurbanne, France; www.yole.fr).