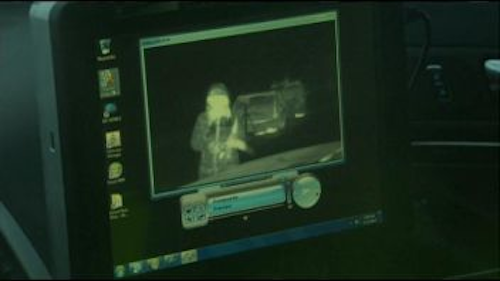 As I sit here writing this article from the comfort of my own home; I am doing so not out of convenience, but out of necessity. For those of you who do not live in the northeast portion of the United States, in case you haven't heard, we are in the midst of what many meteorologists predicted to be a record-setting storm.
Whether or not that will be the case is yet to be determined, but coming from someone who has to bring his dog outside every couple of hours, it is most definitely nasty out there. In the town of Milford, which is about an hour southwest of where I live, residents could see snow drifts as high as five feet. Town officials, according to WHDH, are concerned that when the wind picks up, it will make it difficult for snow plows to keep up with these drifts.
In addition to that, in these windy, white-out blizzard conditions, the visibility is poor-to-non-existent. As a result, town officials installed infrared cameras on the front of the plow trucks in order to provide a means for "seeing through the storm," and to avoid hitting any cars under the snow, or people outside shoveling the immense white mounds that have barricaded them into their driveways.
While I haven't specifically seen infrared technology used for seeing through storms in the past, we've covered some similar applications. These include, but are not limited to, things like police Nova Scotia using an infrared camera-enabled UAV to find lost people in the woods, and a fire department equipping their trucks with infrared cameras for safer driving.
As infrared technology continues to advance and more accessible and inexpensive products such as the FLIR One and Seek Thermal devices become available, thermal imaging is almost certain to find its way into many new applications moving forward.
Share your vision-related news by contacting James Carroll, Senior Web Editor, Vision Systems Design
To receive news like this in your inbox, click here.
Join our LinkedIn group | Like us on Facebook | Follow us on Twitter | Check us out on Google +