Page 2: Vision-guided underwater robot to seek and destroy harmful starfish in the Great Barrier Reef
Sep 24th, 2015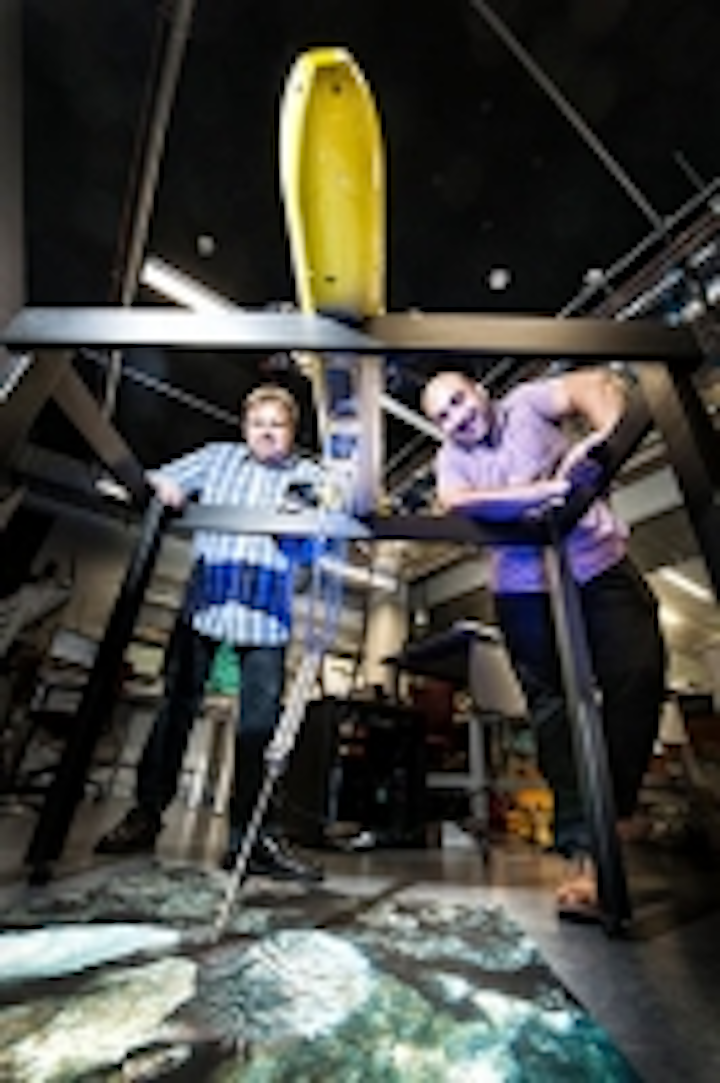 Editor's note: This article is continued from page one.
QUT roboticists spent the last six months developing and training to robot to recognize COTS among coral, training the system with thousands of still images of the reef, and with videos taken by COTS-eradicating divers. Dr. Feras Dayoub (pictured above with Dundabin), who designed the detection software, said the robot would continue to learn from its experiences in the field.
"Its computer system is backed by some serious computational power so COTSbot can think for itself in the water," said Dayoub. "If the robot is unsure that something is actually a COTS, it takes a photo of the object to be later verified by a human, and that human feedback is incorporated into the robot's memory bank.
Additionally, the team believes the COTSbot is the first, or among the first, autonomous underwater vehicle to be equipped with an injection system for eradicating the starfish that was inspired by a breakthrough at James Cook University.
"I was really pleased to hear about JCU's announcement last year of a one-shot injection method that had proved just as effective," said Dundabin. "That was the game changer that opened the doors for a robotic solution to the COTS problem. Combining this with new advances in machine learning meant we could make COTSbot a reality."
Further testing for the COTSbot, specifically at the Great Barrier Reef, will see the robot in its first trials on living targets. In this trial, a human will verify each COTS identification the robot makes before the robot is allowed to inject it. The goal is for the COTSbot to be working the reef autonomously in December. The team is also seeking to scale up the manufacturing and deployment of the robot, but is currently seeking funding partners.
View the QUT press release.
Share your vision-related news by contacting James Carroll, Senior Web Editor, Vision Systems Design
To receive news like this in your inbox, click here.
Page 1 | Page 2