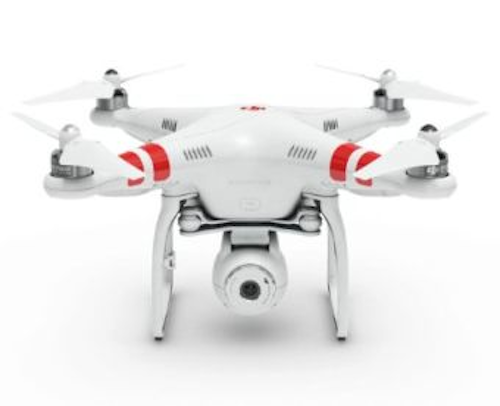 While there is without question much more news relating to UAVs, than what I am going to cover here, I thought I would point out some of the most interesting headlines that have happened in the first month.
Before I do so, I would like to point out that the number of Section 333 Exemptions, which are granted s to civilians seeking to operate UAVs in the U.S. national airspace, has grown to 846! This has grown rapidly since we started covering the first few exemptions that the FAA released. It is now officially past the point where it makes sense for me to write all of them out or for any of you to read all of them, so I would suggest having a look at the full list, if that is something that interests you.
AUVSI commentary and statements
In the past month or so, the Association for Unmanned Vehicle Systems International (AUVSI) has issued support and commentary on a number of important issues.
First, Brian Wynne, AUVSI President and CEO called for accelerated UAS commercialization and expanded research in a prepared testimony for the House Oversight and Government Reform Committee. In the statement, Wynne emphasized the need for the FAA to finalize its proposed rules on small unmanned aircraft systems (sUAS) with a flexible regulatory framework, while also calling for more expanded uses of UAS technology within the context of the final sUAS rule, through the upcoming FAA reauthorization bill or by other means. Additionally, he called for greater coordination of UAS research between industry and government partners.
"The FAA Modernization and Reform Act of 2012 established a foundation for government and industry collaboration to advance this emerging sector. As part of this, the FAA is currently working on finalizing rules for commercial and public use of this technology. The agency is also granting permission for limited commercial use on a case-by-case basis under Section 333 of the 2012 act. But more can and should be done," he said.
Wynne also issued support on two pieces of legislation: the Protecting Firefighters and Promoting Innovation Act, introduced by Rep. Kyrsten Sinema (D-AZ), and the Future Transportation Research and Innovation for Prosperity (TRIP) Act, introduced by Rep. Daniel Lipinski (D-IL).
Editor's note: If you are interested in receiving news related to UAVs on a more frequent basis than our monthly blog, I would definitely suggest subscribing to the AUVSI newsletter.
Page 1 | Page 2