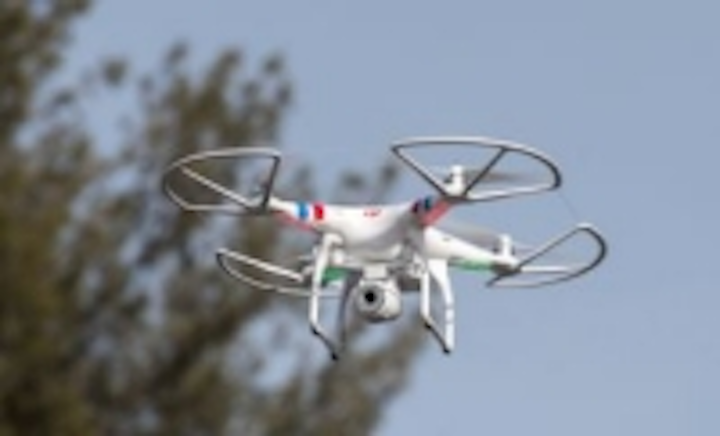 Editor's note: This article is continued from page one.

An operator must always see and avoid manned aircraft. If there is a risk of collision, the UAV operator must be the first to maneuver away.
An operator must discontinue the flight when continuing would pose a hazard to other aircraft, people or property.
An operator must assess weather conditions, airspace restrictions and the location of people to lessen risks if he or she loses control of the UAV.
A small UAV may not fly over people, except those directly involved with the flight.
Flights should be limited to 500 ft. altitude, and no faster than 100 mph.
Operators must stay out of airport flight paths and restricted airspace areas, and obey any FAA Temporary Flight Restrictions.
Extensive discussion of the possibility of an additional, more flexible framework for "micro" UAVs under 4.4 lbs, was also included in the proposed rule. The FAA is asking the public to comment on this possible classification to determine whether it should include this option as part of a final rule. The agency is also asking for comment about how it can further leverage the UAS test site program and an upcoming UAS Center of Excellence to further spur innovation at "innovation zones." The FAA intends to hold public meetings to discuss innovation and opportunities at the test sites and Center of Excellence.
"Technology is advancing at an unprecedented pace and this milestone allows federal regulations and the use of our national airspace to evolve to safely accommodate innovation," said Transportation Secretary Anthony Foxx in a press release.
In addition to the proposed rule, the White House issued a Presidential Memorandum concerning transparency, accountability, and privacy, civil rights, and civil liberties protections for the Federal Government's use of UAVs in the national airspace system which directs the initiation of a multi-stakeholder engagement process to develop a framework for privacy, accountability, and transparency issues concerning commercial and private UAV use.
View the proposed rule.
Share your vision-related news by contacting James Carroll, Senior Web Editor, Vision Systems Design
To receive news like this in your inbox, click here.
Join our LinkedIn group | Like us on Facebook | Follow us on Twitter | Check us out on Google +
Page 1 | Page 2