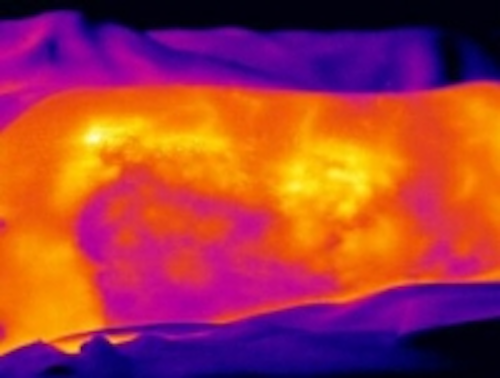 As part of a clinical research program, VU University Medical Center (VUmc) of Amsterdam is utilizing an infrared camera to evaluate burns in order to determine healing prospects.
When it comes to burn wounds of various degrees, assessing the incurred tissue damage and the healing prospects requires diagnostic tools in order to determine whether the probability of scar development would necessitate a skin transplant. These procedures, according to medical practitioners, should ultimately be non-contact, alleviating the burden on patients by replacing traditional biopsy and histological examination, as well as microscopy techniques, which is limited to small skin areas, according to Xenics.
Thinking along these terms, the researchers at VUmc decided to utilize an infrared camera in order to observe the burns. The camera used was an uncooled Gobi-640 camera from Xenics, which features a 640 x 480 amorphous silicon (a-Si) microbolometer focal plane array with a 17 µm pixel pitch and 8 to 14 µm spectral band.
Originally designed for industrial research and manufacturing, the Gobi-640, along with the accompanying Xeneth 2.5 analysis software, proved suitable for observing burn wounds.
"Thermal cameras have become small and practical with ever higher image and temperature resolutions," said Rudolf M. Verdaasdonk, PhD, a professor at VU and Head of the Department of Physics and Medical Technology at the VUmc. "The Gobi-640 camera in particular has shown to be a versatile instrument for observing physiological processes such as in burns wounds."

He added, "These observations are mainly based on perfusion, meaning the blood streaming from the core body through the peripheral vessels towards damaged skin tissue and showing the presence of an intact or damaged microvasculature, depending on the temperature measured."
Page 1 | Page 2