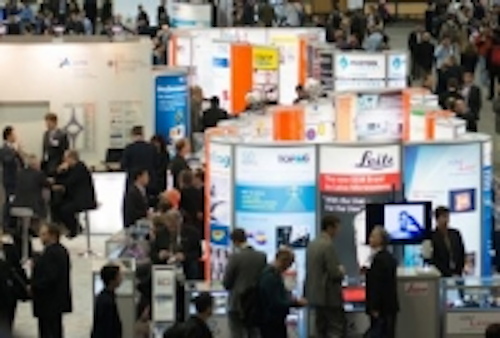 North America's leading optics and photonics conference and exhibition, SPIE Photonics West, returns to The Moscone Center in San Francisco, where it will bring together presenters, exhibitors, and attendees to discuss and learn about the latest products, market insights, and technical presentations on the industry.
The industry-focused program will included updated market analysis reports, new products launches, a pitch contest showcasing ideas from aspiring entrepreneurs, a gala awards banquet honoring new products, and network opportunities in a global event with an attendance of approximately 20,000.
Additionally, the BiOS Expo on the opening weekend will feature more than 200 companies showcasing their biomedical optics products, systems, and software.
On the whole, the conference runs from February 13-18, with the Photonics West exhibition running from February 16-18. The exhibition will feature more than 1,300 companies, many of which will debut new products on the show floor. Take a look at our coverage of some of the imaging and machine vision products that will be showcased here.
Vision-related technologies that are expected to be prominently featured and discussed at the event, according to SPIE, are as follows:
Cameras and CCD components
Electronic imaging components
Laser systems and accessories
Fiber optic components, equipment, systems
High-speed imaging and sensing
Optical components, detectors, materials, substrates, and coatings
Lenses and filters
Infrared sources and detectors
Metrology
Communication technology
Positions and mounts
View more information on the event.
View a press release on the event.
Share your vision-related news by contacting James Carroll, Senior Web Editor, Vision Systems Design
To receive news like this in your inbox, click here.
Join our LinkedIn group | Like us on Facebook | Follow us on Twitter