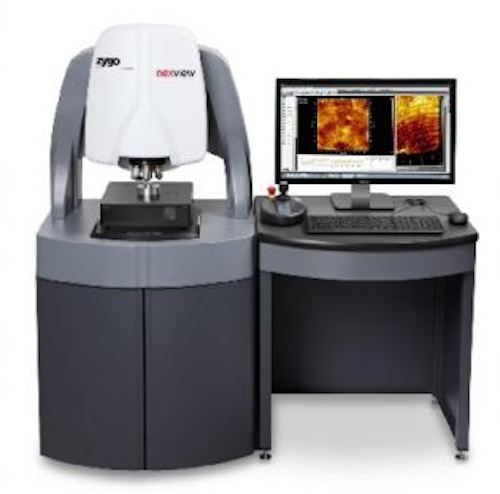 Zygo's Nexview 3D imaging and measurement system is designed for precise, quantitative, and interactive surface metrology suited to semiconductor analysis. Measurement types include flatness, roughness, large steps and segments, thin films, and steep slopes, with features heights ranging from <1 nm up to 20,000 µm. It features ISO 25178 surface measurement parameters and a streamlined design with no manual controls. In addition, it comes with all new graphical workflow software and vibration tolerance technology. The Nexview is suited for both production and scientific research markets.
To Learn More:

Contact:Zygo
Headquarters: Middlefield, CT, USA
Product: Nexview 3D imaging and measurement system
Key Features: Profiling for multiple surface types, vibration tolerance technology, graphical workflow software, streamlined design, automated operation.
What Zygo says:
View more information on the Zygo Nexview.
View More Products| Locate a vendor or system integrator | Receive e-mail updates
Share new products that you think are particularly interesting or helpful by contacting James Carroll, Senior Web Editor, Vision Systems Design.
Join our LinkedIn group | Like us on Facebook | Follow us on Twitter | Check us out on Google +