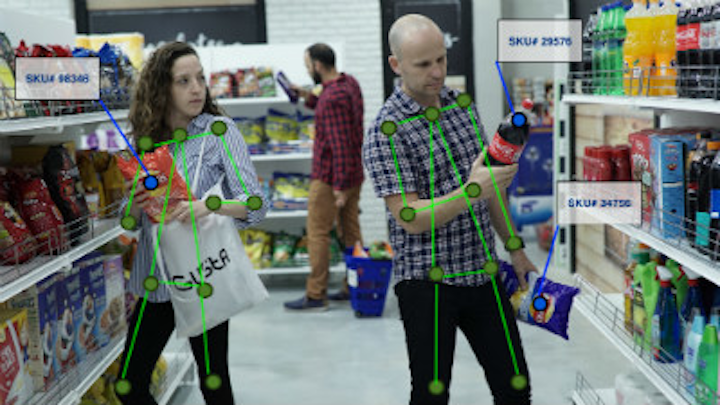 Shoppers at Israel's largest supermarket chain should be able to make long checkout lines a thing of the past if plans for a new camera system that leverages artificial intelligence and machine vision meet with success.
Trigo Vision, a technology startup based in Tel Aviv, Israel, has developed an automated retail platform that is scheduled to be installed in the 272 stores of Israel's largest supermarket chain, Shufersal. Trigo's retail platform works along the same principles as the technology that drives Amazon Go's grocery stores.
The platform is based on a network of ceiling-mounted cameras that register the identity of items as they are chosen by shoppers. AI and machine vision algorithms help provide accuracy for item tracking. An automated checkout system allows the consumer to pay for the items before they leave the store. The platform is GDPR-compliant and collects data anonymously.
Trigo Vision says that its retail platform is easily scalable for deployment in stores of varying sizes without the need for altering store layouts. The company says that its new platform can also be used to provide real-time inventory updates and serve as an anti-shoplifting measure, and requires fewer cameras than other, similar systems.
Share your vision-related news by contacting Dennis Scimeca,Associate Editor, Vision Systems Design

To receive news like this in your inbox, click here.
Join our LinkedIn group | Like us on Facebook | Follow us on Twitter