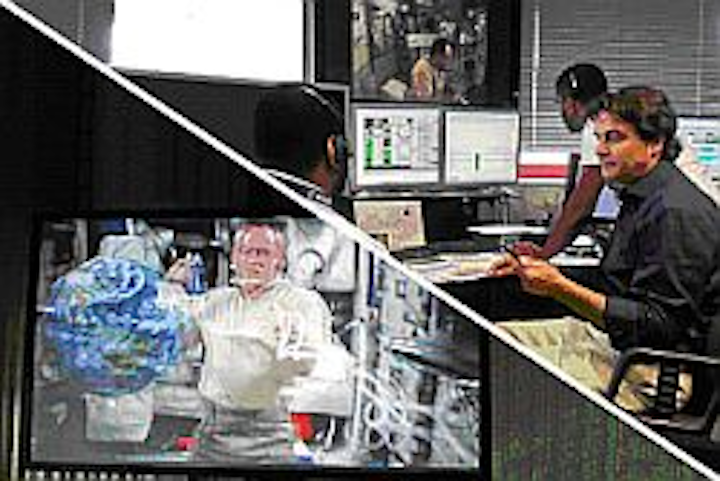 A camera developed for the European Space Agency (ESA; Paris, France) has produced live-streaming 3-D images from the International Space Station (ISS) images for the first time.
NASA Flight Engineer Ron Garan operated the Erasmus Recording Binocular (ERB-2) camera, which he set up in Europe's Columbus laboratory on the space station.
Not much bigger than a shoebox, the ERB-2 is the second generation of ESA's stereoscopic camera family developed by Cosine BV (Leiden, Netherlands) and Techno System (Naples, Italy).
On the ground at the European Space Research and Technology Centre (ESTEC) (Noordwijk, Netherlands) viewers wore polarized glasses similar to those used in cinemas to view the 3-D images from the camera.
Apart from broadcasting stereo images (see video on YouTube) from the Space Station, ESA's ERB-2 coordinator Massimo Sabbatini said that the camera could also be used in the future outside the ISS to support the astronauts' spacewalks or other critical robotic operations (see "Vision-guided robot heads for space," Vision Systems Design, December 2010).
-- Posted by Vision Systems Design