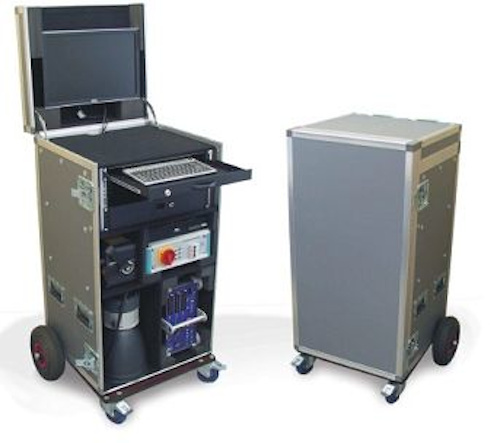 An infrared nondestructive test (NDT) system developed by MoviTherm Advanced Thermography Solutions (Irvine, CA, USA) -- a spin-off of MoviMED -- is to be delivered to the NASA Johnson Space Center (Houston, TX, USA) where it will be used to examine composite structures.
Traditionally, ultrasound testing has been used to inspect composites for defects. However, many newer composite parts are being manufactured with complex shapes and curvatures, making it impractical to use ultrasound sensors, which need to be positioned true to the surface of the material being examined.
The MoviTherm "CompositeCheck" system uses flash, or pulse thermography, in which arrays of halogen and xenon flash lamps induce a low-temperature thermal wave into the surface of the composite material.
By capturing images of the thermal wave on the surface of the material with an infrared camera during the period in which it heats up and cools down, defects such as impact damages, voids, foreign material inclusions, and water inclusions can then be detected.
According to Markus Tarin, president and CEO of MoviTherm, the system will significantly enhance NASA's ability to perform nondestructive tests on complex composite structures.
-- Posted by Vision Systems Design