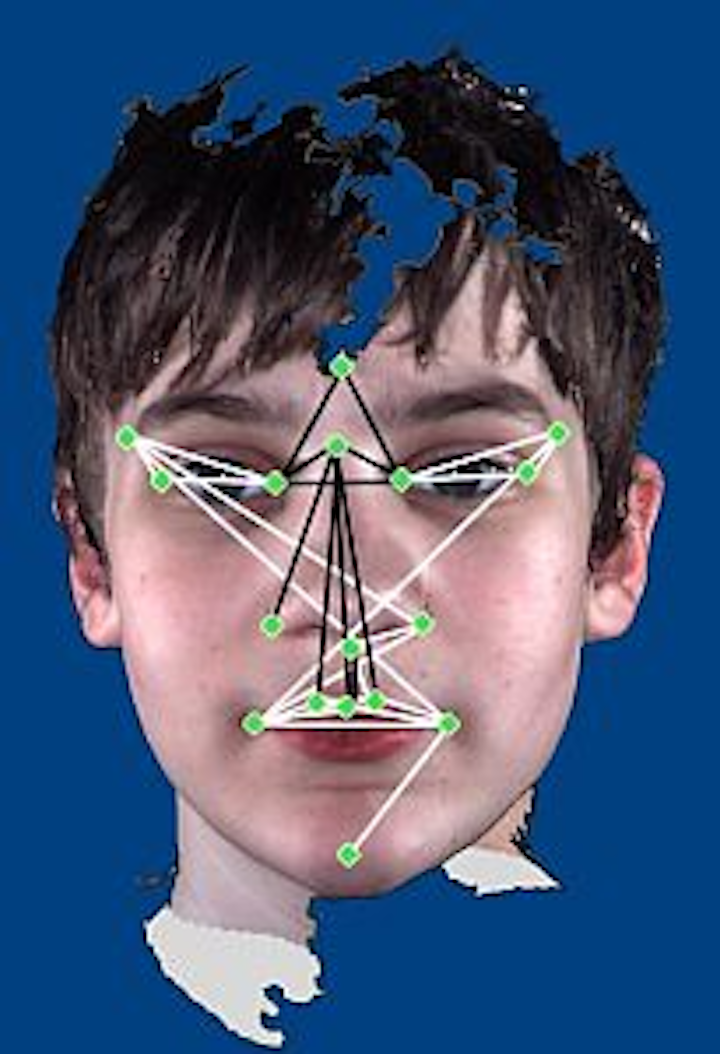 A researcher at the University of Missouri (Columbia, MO, USA) has used an imaging system to find distinct differences between the facial characteristics of children with autism compared to those of typically developing children.

Kristina Aldridge, assistant professor of anatomy in the MU School of Medicine, used a 3-D camera to capture images of the heads of 64 boys with autism and 41 typically developing boys aged 8-12 years old.
Then, she mapped 17 points on the face, such as the corner of the eye and the divot in the upper lip (philtrum). When she calculated the overall geometry of the face using these points, and compared children with autism and typically developing children, she found statistically significant differences in the shapes of the faces.

Specifically, she found that children with autism have a broader upper face, including wider eyes, a shorter middle region of the face, including the cheeks and nose, and a broader or wider mouth and philtrum.

Understanding that people with autism have statistically different facial characteristics will enable researchers to focus on the underlying causes of autism.
More information can be found on Aldridge's web page.

-- By Dave Wilson, Senior Editor, Vision Systems Design