Face matching can be performed against 2-D images
Engineers at University of York spin-out Cybula (York, UK) have developed a face recognition system called FaceEnforce that they claim offers some unique advantages over current systems on the market

Dec 16th, 2011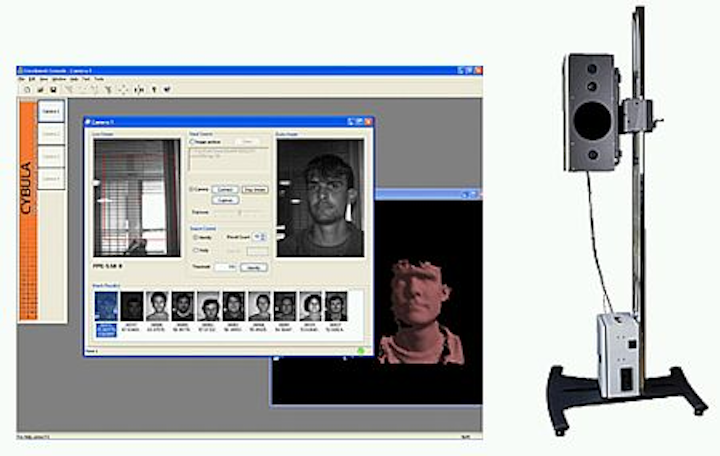 Engineers at University of York spin-outCybula (York, UK) have developed a face recognition system called FaceEnforce that they claim offers some unique advantages over current systems on the market.
Their system consists of an infrared (IR) camera, recognition application software, as well as an optional DSP/FPGA-based hardware accelerator for the PC.
For optimalrecognition accuracy, FaceEnforce matches a 3-D image to a set of 3-D examples stored in a database. In many situations, however, databases of 2-D examples may only be available, and here, FaceEnforce can match 3-D images to the 2-D databases with only a small reduction in recognition accuracy.
The company claims that the system is unique in that the angle and position of a face in relation to the camera does not prevent a face from being recognized. Neither do variations in lighting, and objects and images behind the face.
For their efforts developing the system, the engineers at the university recently won the "Outstanding Engineering Research Team of the Year" in the prestigious Times Higher Education Awards 2011.
-- By Dave Wilson, Senior Editor,Vision Systems Design