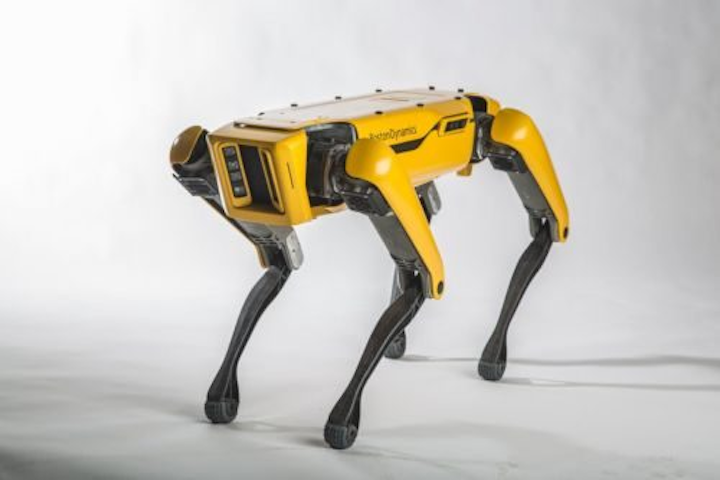 Ten major roboticscompanies expected to make headlines in 2019 have been named by The Robot Report. The criteria for making the list includes the development or expansion of essential tools for robotics developers, doing something that has yet to be done, or working on something secretive.
Most of the companies listed in The Robot Report article will look familiar. These include:
Amazon, which is working on a domestic robot called "Vesta" and rolling out its AWS RoboMaker cloud robotics platform.
Boston Dynamics, which is planning for the commercialization of its SpotMini vision-guided robot in 2019, among other things.
Cruise Automation, which is owned by GM and raised $1.65 billion in 2018 thanks to the Softbank Vision Fund and Honda and is beginning trials of a partnership with DoorDash for food delivery in San Francisco.
Facebook, which is hiring robotics talent, researching soft robotics, and patented a telepresence robot, and seems to have major plans for robotics going forward.
Harvard's Wyss Institute Bioinspired Soft Robotics Labs, which recently hosted Bill Gates for a visit and have created soft exosuits, soft robotic gloves to augment and restore human performance, and the RoboBee, a flying microbot half the size of a paper clip.
Microsoft, which is releasing official ROS 1 and ROS 2 support for Microsoft Windows 10 in early 2019.
NVIDIA, which in late 2018, released the Jetson AGX Xavier Module, a new chip designed for next-generation robots.
UBTech, which develops toy robots and released a full-blown humanoid robot at CES 2019 that the company says "has the intelligence and capabilities to make a helpful impact in any home or business in the very near future."
Universal Robots, which recently sold its 25,000th collaborative robot and is a market leader in collaborative robots, the fastest-growing segment of industrial automation, according to the Robotic Industries Association (RIA).
Waymo, which continues to develop its self-driving car technology, a segment in which it is a leader.
View the full Robot Report analysis.
Share your vision-related news by contacting James Carroll, Senior Web Editor, Vision Systems Design

To receive news like this in your inbox, click here.
Join our LinkedIn group | Like us on Facebook | Follow us on Twitter