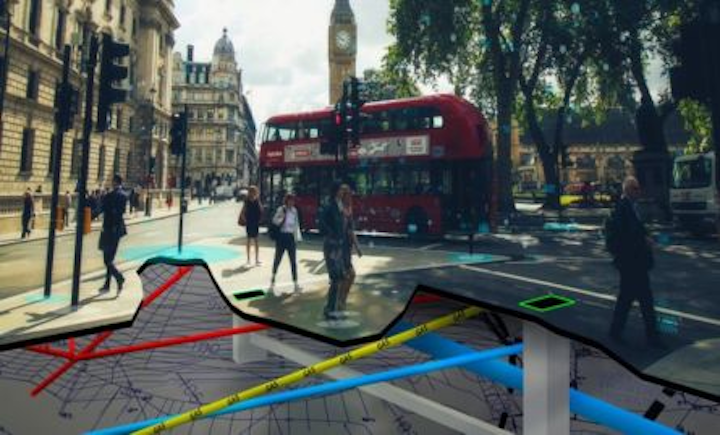 Mobileye, an Intel Company, has partnered with Ordnance Survey, Great Britain's national mapping agency, to bring location data to U.K. agencies and businesses, with the aim of advancing smarter cities and safer roads for autonomous vehicles and more.
Ordnance Survey's geospatial and technology expertise will be paired with Mobileye's automotive camera-based mapping capabilities to offer a new, accurate, and customizable location information service to Ordnance Survey customers across energy, infrastructure, and other sectors, according to Intel.
"Using maps to improve operations between businesses and cities will help bring us closer to the realization of smart cities and safer roads," said Professor Amnon Shashua, Mobileye President and CEO.
With this collaboration, vehicles using Mobileye technology will gather large amounts of location data on road networks and roadside infrastructure, and the collected data will be cross-referenced with existing geospatial data sets, such as OS MasterMap, according to Intel, to help develop accurate maps of Britain's roads and surrounding areas with detail and precision. As a result, Ordnance Survey and Mobileye will be able to offer customized solutions derived from location intelligence.
The agreement was announced at CES 2019 and follows a year of pilot projects where Ordnance Survey worked with data collected by Mobileye, and successfully integrated it into the geospatial database for Great Britain. Additionally, several Ordnance Survey vehicles were fitted with Mobileye 8 Connect, to collect data on the roads of Britain. The pilots aim to deliver a new level of roadside data that—through the partnership—will benefit customers across many sectors including utilities, infrastructure, and telecommunications.
View theIntel press release.
Share your vision-related news by contacting James Carroll, Senior Web Editor, Vision Systems Design

To receive news like this in your inbox, click here.
Join our LinkedIn group | Like us on Facebook | Follow us on Twitter