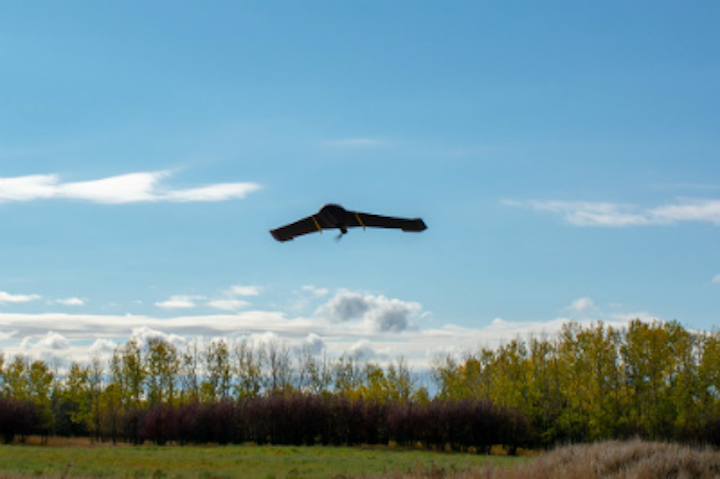 In this week's roundup from the Association for Unmanned Vehicle Systems International (AUVSI) which highlights some of the latest news and headlines in unmanned vehicles and robotics, new records are set for longest UAS flights, drones audition for roles as first responders, and data collection programs conducted by UAS begin in Papua New Guinea.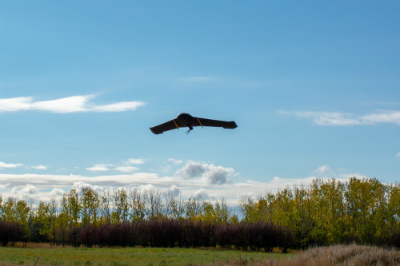 In-Flight Data awarded three Guinness World Records for recent BVLOS UAS flights
In-Flight Data has been awarded three Guinness World Records for UAS flights it recently conducted as part of a beyond visual line of sight (BVLOS) project in collaboration with senseFly.
Through the project, In-Flight Data conducted the longest cumulative BVLOS battery-powered UAS flight, covering 2,723.04 kilometers; the longest cumulative urban flight for a BVLOS civilian UAS (small class – up to 25 kilograms), covering 414 kilometers; and the longest single urban flight for a BVLOS civilian UAS (small class – up to 25 kilograms), covering 40 kilometers.
The Guinness World Records were awarded specifically for BVLOS flights conducted by In-Flight Data in Calgary, Alberta, as the company was commissioned by the City of Calgary to collect mapping data for the development of Calgary's first new cemetery since 1940.
As a result, In-Flight Data, along with senseFly, completed North America's first urban BVLOS UAS project in a major urban area, using a senseFly eBee Plus fixed-wing UAS to successfully conduct a 257-mile BVLOS flight, at an average distance of 1.46 miles from the pilot.
"The success of this groundbreaking project was a real milestone for us and the wider UAS industry, and we are over the moon to now become GUINNESS WORLD RECORD holders," says Chris Healy, owner of In-Flight Data.
"Not only did we demonstrate that BVLOS operations can be carried out in urban environments, thanks to the senseFly drones and the other airspace intelligence technologies built into their eMotion software that made it possible, we were also able to show that BVLOS is a safe, efficient and cost-effective tool that has the potential to revolutionize both rural and urban commercial drone operations."
BVLOS operations helped In-Flight Data's team navigate challenging ground access restrictions at the site, while reducing the environmental impact of the cemetery project, ensuring there was minimal disruption to local wildlife.
Once the project was complete, the data was delivered to the City of Calgary and is currently being used to support the development of the new graveyard site. The data will also be used to help drive future innovation in High River, Alberta, Canada, and the city of Calgary as a whole.
"The City of Calgary is working to make city-owned land like Ralph Klein Park and the Southeast Cemetery, in this case, more accessible for the testing of technological innovation," says Monique Nesset, Smart City Lead with The City of Calgary.
"This can help support increased economic diversification and jobs for Calgarians."
Cape and Chula Vista Police Department tout benefits of UAS
Cape and the Chula Vista Police Department (CVPD) have announced the early results from their Drone as a First Response (DFR) program, which is part of the San Diego UAS Integration Pilot Program (IPP).
Since the launch of the program in Oct. 2018, UAS equipped with the Cape Aerial Telepresence platform have conducted more than 282 flights, contributing to 20 arrests in the process.
"The Chula Vista Police Department is at the forefront of utilizing drones to enhance the science of policing," says Chris Rittler, CEO of Cape.
"As more agencies begin to adopt drone technology, Chula Vista will undoubtedly be the agency that others from across the country look to and replicate for emergency response and support."
The CVPD, in partnership with Cape, is the first agency in the U.S. to pioneer the Drone as a First Responder model, as it is utilizes UAS as part of its daily emergency response operations.
Thus far, the UAS have proven to be beneficial when it comes to increasing situational awareness, increasing the safety of officers and surrounding community, and better informing decisions and managing resources through real-time aerial data.
"Since launching the DFR program, the program is already having a significant impact on operations and resource management. Real-time aerial visibility is critical when informing decisions, and in an emergency situation, is vital to the safety of our officers and citizens," explains Roxana Kennedy, Chula Vista Chief of Police.
"These early results are already proving the impact of the Drone as a First Responder model, and it's an honor to be a part of shaping the future of drone integration in the United States."
Through the program, UAS are being dispatched to high-priority calls such as crimes in progress, fires, traffic incidents, and reports of dangerous subjects, in close proximity of the CVPD headquarters. Once in the air, the drone's on-board camera live streams HD video to the teleoperator in the command center, who has the ability to maneuver the UAS and the camera remotely in real-time in order to gain the exact visibility needed, and communicate with the units in the field to give them information and tactical intelligence about what they are responding to.
Typically, the UAS arrives on the scene well before responding ground units, which allows the command center to better identify and dispatch needed resources to the scene. Responding officers can also view the live stream on their mobile devices as they make their way to the scene, which gives them full visibility of the situation that they are responding to.
At this point in time, the UAS serve as active responders for a maximum of 10 hours per day, four days a week, with plans to increase over time.
Insitu Commercial Solutions conducts UAS operations in Papua New Guinea
After obtaining its first approval to undertake commercial UAS operations in Papua New Guinea (PNG), Insitu Commercial Solutions—operating through Insitu Pacific Pty. Ltd.—recently conducted a series of aerial data collection operations in the country.
Through this activity, which was a first for both Insitu Commercial Solutions and PNG, Insitu showcased its proficiency and competence in becoming the primary contracted UAS operator in PNG.
"The approval in late 2018 was a direct result of our global history of safe, professional operations and close collaboration with the regulators in PNG," says Andrew Duggan, vice president and managing director for Insitu Commercial Solutions.
"Insitu Commercial has been working closely with the Civil Aviation Safety Authority (CASA), PNG and other government regulatory bodies to demonstrate safe and effective integration of UAS into PNG airspace."
Over the course of several weeks, Insitu used visual line of sight (VLOS) UAS to conduct several remote sensing activities, as it supported earthquake remediation activities for clients in the remote and challenging highlands regions.
High resolution and accurate datasets were collected using advanced UAS Light Detection and Ranging (LiDAR) and Photogrammetric sensors. They were then processed to provide point cloud and imagery products.
Insitu notes that by having reliable and precise information delivered in a timely manner, these products allow its clients to make informed business decisions faster than through conventional data collection means.
"This achievement is a testament to the experience of our professional aviation staff in operating safely and effectively in some of the world's more remote, rugged locations," says Esina Alic, Insitu president and CEO.
"This endorsement from CASA and PNG will not only mean Insitu is able to expand commercial service-based offerings throughout the Asia Pacific region, but it also will mean that PNG-based enterprise clients now can benefit from the remote sensing technologies that Insitu is providing to mining, oil and gas, environmental and government entities globally."
Share your vision-related news by contacting Dennis Scimeca,Associate Editor, Vision Systems Design

To receive news like this in your inbox, click here.