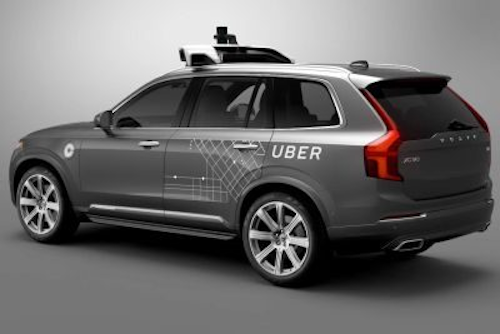 Uberhas announced plans to open an autonomous vehicle research center in Wixom, Michigan, USA, by the end of March, according to a company statement made at the Automotive News World Congress symposium in January.
Michigan Governor Rick Snyder recently signed legislation that makes Michigan the first state in the US where it is legal to test and use autonomous vehicles on public roads. Michigan also legalized truck platoons and autonomous ride-sharing efforts, which likely had a lot to do with why Uber chose this site for its research center. In addition to this reason, Uber reportedly chose the site because of its proximity to research universities and to other companies in the automotive industry.
Wixom Mayor Kevin W. Hinkley told Fox 2 Detroitthat the center would be an investment worth more than $2 million, and that it will create approximately 120 jobs.
Uber isn't the only big company opening autonomous vehicle research center these days. General Motors announced in December that it would immediately begin testing of autonomous vehicles on public roads, and will produce the next generation of autonomous test vehicles at its Orion Township assembly in early 2017. BlackBerry also announced the opening of its BlackBerry QNX Autonomous Vehicle Innovation Centre (AVIC) in Ottawa, ON, Canada, which was developed to accelerate the realization of connected and self-driving cars by developing software.
View the Uber website.
Share your vision-related news by contacting James Carroll, Senior Web Editor, Vision Systems Design

To receive news like this in your inbox, click here.
Join our LinkedIn group | Like us on Facebook | Follow us on Twitter
Learn more: search the Vision Systems Design Buyer's Guide for companies, new products, press releases, and videos