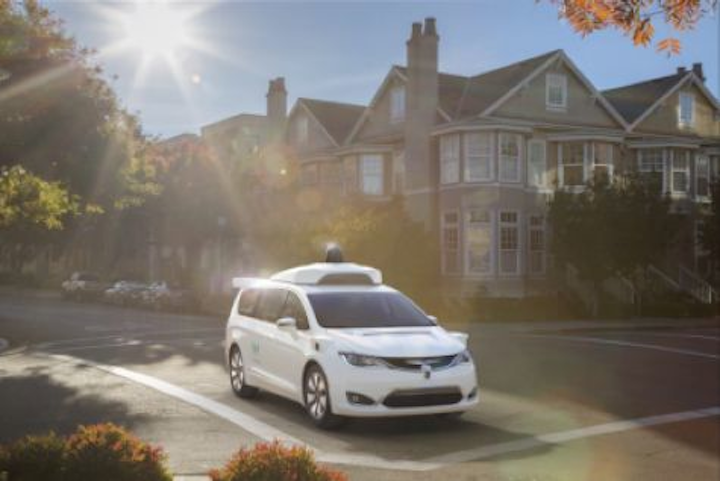 As of now, Waymo's fully self-driving vehicles are test driving in fully autonomous mode on public roads without a driver after having worked on the technology for more than eight years.
A subset of vehicles from Waymo—formerly the Google self-driving car project—will operate in fully autonomous mode in the Phoenix metro region, and over the time, the fleet will cover a region larger than the size of Greater London, with more vehicles being added over time.
Waymo explains in a press release that it has prepared for this next phase by putting its vehicles through the world's longest and toughest ongoing driving test.
"Since we began as a Google project in 2009, we've driven more than 3.5 million autonomous miles on public roads across 20 U.S. cities. At our private test track, we've run more than 20,000 individual scenario tests, practicing rare and unusual cases," wrote Waymo via Medium. "We've multiplied all this real world experience in simulation, where our software drives more than 10 million miles every day. In short: we're building our vehicles to be the most experienced driver on the road."
Waymo's vehicles, according to the company, are equipped with the necessary features, including sensors and software, to provide full autonomy, including backup steering, braking, computer, and power that can bring the vehicle to a safe stop, if needed. The vehicles' sensor suite includes the following:
LiDAR (Light detection and ranging): This sensor beams out millions of laser pulses per second in 360° to measure how long it takes to reflect off a surface and return to the vehicle. Waymo's system includes three types of LiDAR developed in-house: a short-range LiDAR that provides an uninterrupted view directly around it, a high-resolution mid-range LiDAR, and a next generation long-range LiDAR that can see almost three football fields away.
Vision systems: The vision system includes 360° field of view cameras that detect color in order to spot things like traffic lights, construction zones, school buses, and the flashing lights of emergency vehicles. The system is comprised of several sets of high-resolution cameras that operate at long range in daylight and low-light conditions.
In addition to LiDAR and a vision system, the vehicles feature a radar system with a continuous 360° view and supplemental sensors including audio detection and GPS.
"With Waymo in the driver's seat," according to the statement, "we can reimagine many different types of transportation, from ride-hailing and logistics, to public transport and personal vehicles, too. We've been exploring each of these areas, with a focus on shared mobility. By giving people access to a fleet of vehicles, rather than starting with a personal ownership model, more people will be able to experience this technology, sooner. A fully self-driving fleet can offer new and improved forms of sharing: it'll be safer, more accessible, more flexible, and you can use your time and space in the vehicle doing what you want."
The first application of Waymo's fully-self driving technology will be a Waymo driverless service. Over the next few months, Waymo will be inviting members of the public to take trips in its fully self-driving vehicles.
View more information onWaymo.
Share your vision-related news by contacting James Carroll, Senior Web Editor, Vision Systems Design

To receive news like this in your inbox, click here.
Join our LinkedIn group | Like us on Facebook | Follow us on Twitter