In this week's roundup from the Association for Unmanned Vehicle Systems International (AUVSI), which highlights some of the latest news and headlines in unmanned vehicles and robotics, learn about the Innovative Drone Integration Pilot Program, an initiative directed by President Donald Trump, which will "safely test and validate advanced operations" for UAS in partnership with state and local governments in select jurisdictions. Additionally, learn about a drone's five-day flight, and an upgrade to a drone that is designed for cargo and medical evacuation applications.
Drone pilot program to help state, local governments weigh in on UAS integration
On Oct. 25, President Trump directed U.S. Secretary of Transportation Elaine L. Chao to launch the Innovative Drone Integration Pilot Program, an initiative which will "safely test and validate advanced operations" for UAS in partnership with state and local governments in select jurisdictions.
The move is seen as a way to give state and local governments some say in regulating UAS use, while not pre-empting the authority of the Federal Aviation Administration to oversee the nation's airspace.
"The creation of this pilot program represents an opportunity for state, local, and tribal governments, along with the UAS industry, to collaborate with the Federal Aviation Administration (FAA) to further develop a federal policy framework for integrating UAS into the skies above communities across the nation," comments Brian Wynne, president and CEO of AUVSI.
"More and more businesses are embracing UAS to expand and enhance their product and service offerings. This growing demand illustrates a new renaissance in aviation and technology, which will require sustained collaboration and support by government at all levels."
The program implements a directive signed by the president, and its results will be used to accelerate the safe integration of UAS into the national airspace, and ultimately realize the benefits of this technology for the U.S. economy.
The program will look to address some of the key challenges associated with integrating UAS into the national airspace, while reducing risks to public safety and security. It is designed to provide those that are accepted into the program — local governments and communities, UAS owners and operators — with regulatory certainty and stability.
The program will help the United States Department of Transportation and FAA develop a regulatory framework that will provide a number of benefits, including facilitating more complex low-altitude operations; identifying ways to balance both local and national interests; improving communications with local, state and tribal jurisdictions; addressing security and privacy risks; and speeding up the approval time of operations that currently require special authorizations.
"This program supports the president's commitment to foster technological innovation that will be a catalyst for ideas that have the potential to change our day-to-day lives," Secretary Chao says. "Drones are proving to be especially valuable in emergency situations, including assessing damage from natural disasters such as the recent hurricanes and the wildfires in California."
Several operational concepts will be evaluated through the program, such as flights over people, flights beyond the pilot's line of sight, and operations at night, to name a few.
A variety of industries such as emergency management, infrastructure inspections and monitoring, and commerce "could see immediate opportunities from the program," according to the White House.
"Stakeholders will have the opportunity through this program to demonstrate how their innovative technological and operational solutions can address complex unmanned aircraft integration challenges," says FAA Administrator Michael Huerta. "At the same time, the program recognizes the importance of community participation in meaningful discussions about balancing local and national interests related to integrating unmanned aircraft."
Wynne adds, "the pilot program will offer a data-driven approach to allow for expanded UAS operations, including beyond line of sight, and UAS traffic management concepts. It will also provide a mechanism for state, local and tribal officials to contribute their views to the UAS policy framework, without infringing on the U.S. government's jurisdiction over the national airspace. Maintaining federal authority of the airspace will help foster innovation and allow states, municipalities and tribes to tap into the full potential of UAS, while continuing to keep our skies safe."
To develop pilot proposals, prospective local government participants are encouraged to partner with the private sector.
The Department of Transportation will evaluate all of the applications, and then invite at least five partnerships.
More details about how applications will be evaluated and how the program will work will be available in the coming days when the Department publishes a Federal Register Notice.
Vanilla Aircraft's VA001 UAS completes five-day flight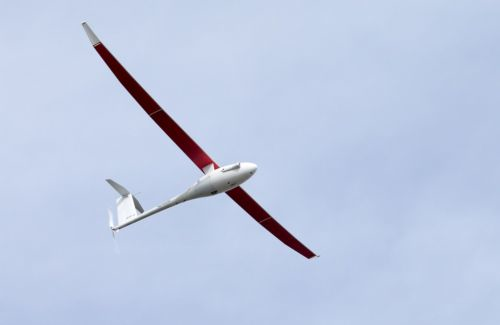 Vanilla Aircraft's VA001 UAS recently completed a historic flight, as it flew for a little over five days for a total of 121.4 hours.
After taking off on October 18 from the NASA Wallops Flight Facility, the UAS began its long endurance test flight, and landed safely 5.1 days later, with three days of fuel remaining on board.
Vanilla Aircraft says that the flight is the "longest flight for an ultra-long endurance unmanned aircraft system that has the capability of carrying a payload of significant size weight and power that can meet or exceed military and commercial requirements."
​Powered by an extremely efficient propulsion system, and configured with a pusher prop configuration, the Vanilla Aircraft VA001 is capable of carrying payloads up to 50 pounds and 1.1 cubic feet volume. It can also supply up to 800 watts to the payload bay.
Thanks to its ultra-long endurance, the UAS can perform a plethora of missions. Its ultra-long endurance capability provides the end-user with a "persistent capability for military and commercial applications."
For the military, the aircraft's payload bay can support a variety of militarized payloads like Electro-Optical and Infrared imagers, a Synthetic Aperture Radar (SAR), and SIGINT systems, while commercially, the UAS can be used for mapping, emergency 4G cellular networks and airborne internet distribution.
Aside from its many potential uses, the UAS also has a simple design, which allows for lower maintenance costs, ultimately resulting in a lower operating cost.
Back in February 2015, the Vanilla Aircraft VA001 completed its first autonomous flight.
Each flight since then has "further proved the design of the aircraft and expanded the flight envelop," and every flight has landed safely upon its conclusion.
"This flight along with the nine preceding flights show this is a viable and reliable technology and brings this transformative capability to reality," comments Tim Heely, CEO of Vanilla Aircraft.
SunPower becomes first company to receive LAANC authorization through Skyward
Solar energy company SunPower Corp. has become the first company to receive approval from the FAA for "automatic access to operate a drone in regulated airspace over controlled airports."
The new access category is called Low Altitude Authorization Capability (LAANC), and it was released a few weeks ago in a beta test at four airports, including San Jose (SJC), Cincinnati International Airport (CVG), Reno (RNO), and Lincoln (LNK).
SunPower received LAANC authorization through FAA-approved vendor Skyward.
"Digital, automated, free access to controlled airspace, in the form of LAANC, is one of the greatest moment(s) we've experienced in the U.S. commercial drone industry so far," says Skyward Co-President Jonathan Evans.
"I'm excited for SunPower and the company's customers, who will get to benefit from LAANC right away."
Using UAS, SunPower surveys potential solar power plant sites for customers, as a part of its SunPower Oasis Power Plant platform.
The UAS collect information and images, which are used to quickly develop solar plant layouts, in an effort to advance site use and achieve the project goals of customers.
"Leading through innovation, SunPower is proud to be the first company granted the new LAANC access, enabling us to aerially evaluate a broader range of potential project sites for our customers more quickly and comprehensively," says SunPower CEO and President Tom Werner.
"As part of the SunPower Oasis Power Plant platform, drone flights enable us to efficiently generate solar power plant system layouts to optimize site use and reduce project cost."
Tactical Robotics providing its Cormorant UAV with engine upgrade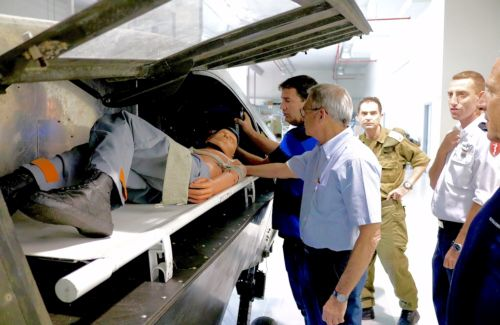 Tactical Robotics Ltd. (TRL), which is a wholly owned subsidiary of Urban Aeronautics, has announced that it is in the process of equipping its Cormorant cargo and medical evacuation UAV with the Safran Helicopter Engines Arriel 2 engine, pushing the Cormorant UAV one step closer to its final production configuration.
Described as "one of the most advanced and reliable helicopter engines in the world," the Arriel 2 engine offers additional power over the currently installed Arriel 1D1 engine, allowing for operation at full load—even during hot summer days—and it will facilitate an increase in cruise speed and load carrying capability.
"Tactical Robotics' Cormorant UAV and Urban Aeronautics' follow-on, manned Fancraft variants have the potential to generate 'game-changing' VTOL capabilities," says Eric Salaun, key account director of Safran Helicopter Engines, through a press release published by Vertical Magazine.
"We view our collaboration as an opportunity to participate in the development of one of the most promising, innovative, VTOL configurations we have come across."
Dr. Rafi Yoeli, TRL's president and chief executive officer, adds, "I have no doubt that Safran will maintain its leadership in propulsion technology for vertical lift for decades to come and we are proud to play a part in that pursuit."
The Arriel 2N engine will power the production Cormorant, which will be capable of carrying hundreds of kilograms of cargo in a single sortie to any location, including obstructed or urban areas, and rugged terrain.
The Cormorant UAV is the first UAV designed "in accordance with FAA passenger carrying certification standards," so that it can transport casualties or others that need evacuation from access challenged locations.
The UAV, which will fly autonomously to its objective and back, will follow a pre-planned path during its flights.
TRL is optimistic that by 2021, or possibly earlier, it can make its first deliveries of the UAVs to a launch customer.
View more information on the AUVSI.
Share your vision-related news by contacting James Carroll, Senior Web Editor, Vision Systems Design

To receive news like this in your inbox, click here.
Join our LinkedIn group | Like us on Facebook | Follow us on Twitter