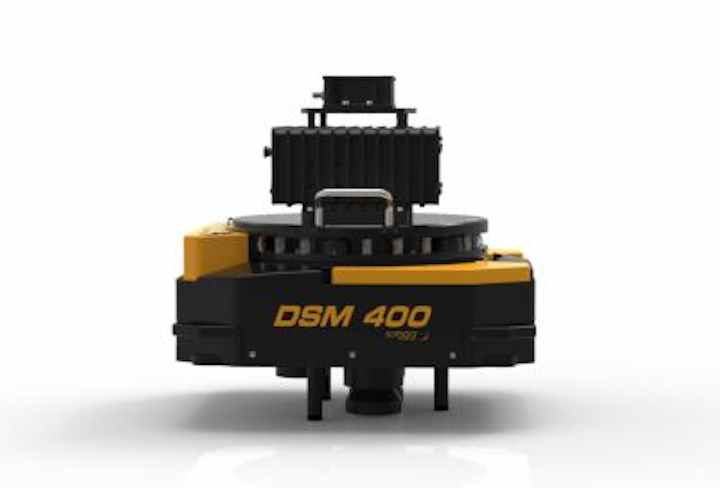 Designed for aerial imaging applications including remote sensing, monitoring, inspection, and disastermanagement, the Phase One 190MP Aerial System from Phase One Industrial is capable of capturing images at 190 MPixels.
The 190MP Aerial System centers around the 190 MPixel, dual lens iXU-RS1900 camera. This camera features two CMOS image sensors with 4.6 µm pixel size and is available in either RGB or in an optional four-band configuration. Each sensor provides an image with 8,708 pixels across flight and 11,608 pixels along flight, and the two stitched images form a large frame with 16,470 pixels across the flight line and 11,540 pixels along the flight line, providing a 190MP image.
Additionally, the camera features two 90 mm Rodenstock lenses for capturing RGB information at a rate of 0.6 sec and an exposure time of up to 1/2000 sec. With the camera's small size, light weight, and low power consumption, suggests Phase One Industrial, it is compatible with most all types of light aviation vehicles, including those that previously could not manage a large format system.
In addition to the camera, the aerial system is comprised of the following components:
iX Controller MKIII: A rugged, fanless PC that acts as the central hub of the system by controlling the camera, the gyro-stabilizing mount, the GNSS/IMU system, as well as running the capture application and flight management system.
iX Capture: Aerial capture, control, and image processing software that provides key information including exposure settings, histogram, GPS data and frame count, as well as real-time feedback.
Somag DSM400 gyro-stabilized camera mount: Designed specifically for the Phase One 190MP Aerial System, this mount weighs 14 kg and has a payload of 35 kg.
GNSS/IMU system: The aerial system is equipped with an Applanix' POS AV system enabling Direct Georeferencing of aerial images. It is also compatible with other GNSS/IMU systems. By integrating precision GNSS with inertial technology, POS AV enables precise determination of position and attitude, as well as the completion of geospatial projects.
Flight Management System: The TopoFlight flight management system enables the planning, positioning and sensors' management - reducing aerial survey operational costs and increasing productivity.
Dov Kalinski, General Manager of Phase One Industrial said, "Introducing the Phase One 190MP aerial system demonstrates our continuing commitment to the aerial photography market. The cooperation with leading partners in Mount design, GNSS, and Flight Managements Systems enables Phase One to offer an innovative system at affordable pricing, and enables our customers to execute projects faster and at lower cost."
View more information on the Phase One 190MP Aerial System.
Share your vision-related news by contacting James Carroll, Senior Web Editor, Vision Systems Design

To receive news like this in your inbox, click here.
Join our LinkedIn group | Like us on Facebook | Follow us on Twitter