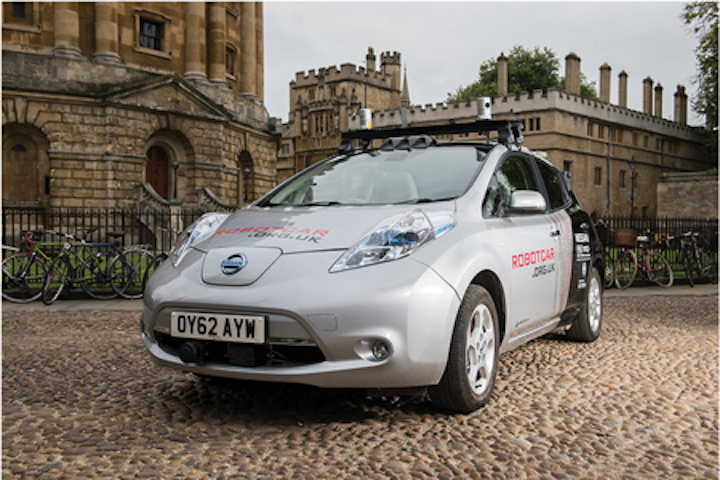 The U.S. Department of Transportation and the National Highway Traffic Safety Administration (NHTSA) have released new federal guidance for autonomous vehiclesentitled "Automated Driving Systems: A Vision for Safety 2.0."
A Vision for Safety 2.0 replaces the previous automated vehicle policy, which was released in 2016. The new policy framework, according to U.S. Transportation Secretary Elaine L. Chao, offers a path forward for the safe deployment of automated vehicles by:
Encouraging new entrants and ideas that deliver safer vehicles
Making Department regulatory processes nimbler to help match the pace of private sector innovation
Supporting industry innovation and encouraging open communication with the public and with stakeholders
"The new Guidance supports further development of this important new technology, which has the potential to change the way we travel and how we deliver goods and services," she said. "The safe deployment of automated vehicle technologies means we can look forward to a future with fewer traffic fatalities and increased mobility for all Americans."
Further, A Vision for Safety 2.0 calls for industry, state and local governments, safety and mobility advocates and the public to lay the path for the deployment of automated vehicles and technologies, according to the DOT/NHTSA press release.
"In addition to safety, ADS technology offers important social benefits by improving access to transportation, independence and quality of life for those who cannot drive because of illness, advanced age or disability," said Secretary Chao.
This updated policy builds on the previous policy, while also incorporating feedback received through public comments and Congressional hearings. The policy, according to the press release, paves the way for the safe deployment of advanced driver assistance technologies by providing voluntary guidance that encourages best practices and prioritizes safety. The document also provides technical assistance to States and best practices for policymakers. This new voluntary guidance:
Focuses on SAE International Levels of Automation 3-5 – Automated Driving Systems (ADSs) – Conditional, High, and Full Automation);
Clarifies the guidance process and that entities do not need to wait to test or deploy their ADSs;
Revises unnecessary design elements from the safety self-assessment;
Aligns Federal Guidance with the latest developments and industry terminology; and
Clarifies Federal and State roles going forward.
As automated technologies advance, so too will the guidance, which the Department says is intended to be flexible and evolve with technology. In fact, noted the press release, version 3.0 is already being worked on by the DOT and NHTSA.
It is important to note here that the guidance that was issued in the policy is "voluntary guidance," and that manufacturers and technologies companies will be asked to voluntarily submit safety assessments to the DOT, but they are under no legal obligation to do so. The guidance states:
"This Voluntary Guidance provides recommendations and suggestions for industry's consideration and discussion. This Guidance is entirely voluntary, with no compliance requirement or enforcement mechanism. The sole purpose of this Guidance is to support the industry as it develops best practices in the design, development, testing, and deployment of automated vehicle technologies."
With that being the case, it appears that autonomous vehicles are that much closer to becoming a common sight on our streets and highways. Secretary Chao, in her introductory message in the guidance, agrees.
"Thanks to a convergence of technological advances, the promise of safer automated driving systems is closer to becoming a reality. From reducing crash-related deaths and injuries, to improving access to transportation, to reducing traffic congestion and vehicle emissions, automated vehicles hold significant potential to increase productivity and improve the quality of life for millions of people," she said.
She added, "A Vision for Safety seeks to facilitate the integration of ADS technology by helping to ensure its safe testing and deployment, as well as encouraging the development of systems that guard against cyber-attacks and protect consumer privacy. Our goal at the Department of Transportation is to be good stewards of the future by helping to usher in this new era of transportation innovation and safety, and ensuring that our country remains a global leader in autonomous vehicle technology."
Pictured: A self-driving vehicle developed by the University of Oxford.
View the press release.
View the guidance.
View the NHTSA page on autonomous vehicles.
Share your vision-related news by contacting James Carroll, Senior Web Editor, Vision Systems Design

To receive news like this in your inbox, click here.
Join our LinkedIn group | Like us on Facebook | Follow us on Twitter