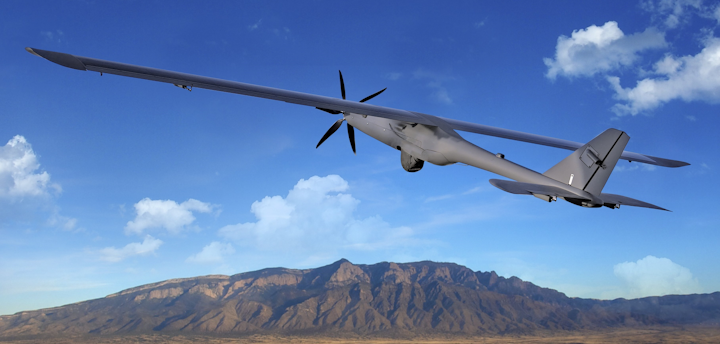 The Silent Falcon UAS is a solar electric, small unmanned aircraft system (UAS) that is able to fly extended ranges in commercial and military applications worldwide. The UAS, which is silent, will be highlighted at XPONENTIAL 2017 and features a large, open payload bay that has been designed with an open interface and architecture to accommodate a wide range of sensors, cameras, and payloads. Featuring a carbon fiber composite structure, the UAS—which can fit into the back of a pickup truck—can fly up to 100 km and for up to 5 hours, depending on flying conditions.
XPONENTIAL 2017 booth number: 330
To Learn More:
Contact: Silent Falcon
Headquarters: Albuquerque, NM, USA
Product: Silent Falcon UAS
Key Features: Thin film photovoltaic solar energy collection and lithium polymer battery for energy storage, open architecture and interface to accommodate various sensors, cameras, and payloads.

What Silent Falcon says:
View more information on the UAS.

View More Products| Locate a vendor or system integrator | Receive e-mail updates
Share new products that you think are particularly interesting or helpful by contacting James Carroll, Senior Web Editor, Vision Systems Design.
Join our LinkedIn group | Like us on Facebook | Follow us on Twitter
Learn more: search the Vision Systems Design Buyer's Guide for companies, new products, press releases, and videos