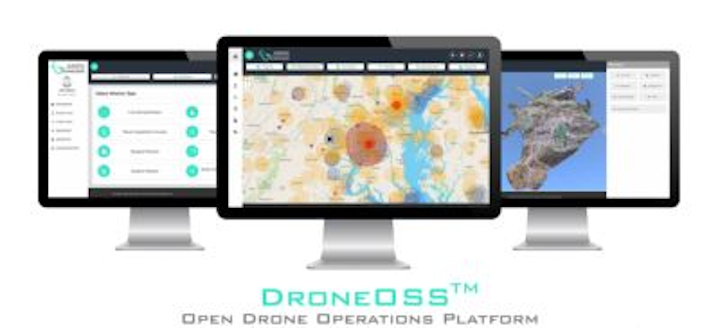 At XPONENTIAL 2017 in Dallas, Anra Technologies will showcase its DroneOSS award-winning platform, which is a platform that provides enterprises and service providers an open, off-the-shelf drone agnostic solution. DroneOSS includes real-time flight planning, automated missions, airspace management, command and control, traffic management, compliance, fleet management, and multiple data analytic packages. Sensor and flight data can be uploaded, processed, managed, and stored in the cloud. The platform has been used by NASA for UAS traffic management campaigns, and is getting used again in upcoming test events at multiple FAA test sites.
XPONENTIAL 2017 booth number: 2440
To Learn More:
Contact: Anra Technologies
Headquarters: Chantilly, VA, USA
Product: DroneOSS open drone platform
Key Features: Command and control, fleet management, cloud storage, flight planning, data sharing, data analytics, drone agnostic.

What Anra Technologies says:
View more information on DroneOSS.

View More Products| Locate a vendor or system integrator | Receive e-mail updates
Share new products that you think are particularly interesting or helpful by contacting James Carroll, Senior Web Editor, Vision Systems Design.
Join our LinkedIn group | Like us on Facebook | Follow us on Twitter
Learn more: search the Vision Systems Design Buyer's Guide for companies, new products, press releases, and videos