Check out this week's article from the Association for Unmanned Vehicle Systems International (AUVSI), which takes a look at some of the latest news and headlines in unmanned vehicles and robotics, including the first company to be granted beyond visual line of sight (BVLOS) flights in Switzerland, a partnership for integrated UAS platforms for aerial imaging, and more.
senseFly becomes first company to be granted BVLOS UAS operations in Switzerland
Switzerland's Federal Office of Civil Aviation (FOCA) hasgranted senseFly permissionto conduct anytime BVLOS flights in the country, allowing the company to fly any of its eBee-branded mapping UAS beyond the visual line of sight of an operator, using observers, without the need to establish a flight operation "danger area" before a flight.
SenseFly is the first UAS operator to be granted such permission in Switzerland.
"This country-wide, anytime BVLOS authorization is a first for Switzerland and we are delighted to be working closely with FOCA to pioneer this kind of flexible, extended use," says senseFly's CEO Jean-Christophe Zufferey.
Through this authorization, senseFly will have to follow some strict guidelines when conducting BVLOS flights. Aircraft cannot be flown higher than 500 feet above ground level (or 1,000 feet over urban areas), and visual observers must be present during flights, so that they can each monitor a section of the airspace —with a radius of 2 kilometers—for other aircraft.
The observers must also be able to communicate instantly with a UAS operator, in the event that issues arise.
Aeryon Labs and DroneDeploy teaming up to create integrated UAS platforms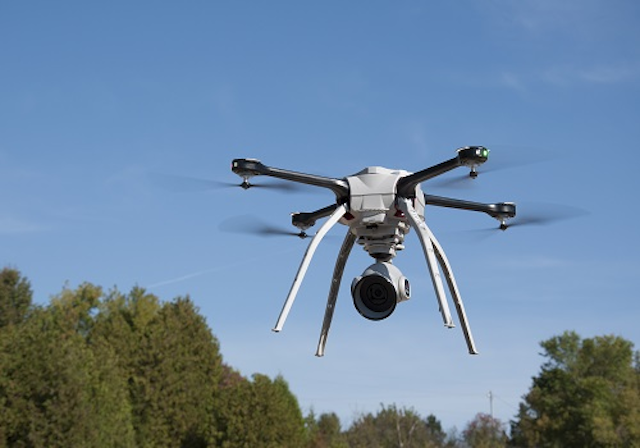 Waterloo, Canada-based Aeryon Labs Inc. and San Francisco-based DroneDeploy have announced a partnershipthat will see the two companies produce integrated UAS platforms to end-users and service providers in both the industrial and commercial markets.
Aeryon, which manufactures small UAS, will become the first small UAS provider to resell subscriptions to DroneDeploy's cloud-based photogrammetry and analytics platform.
Through this partnership, operators will be able to capture images using Aeryon's SkyRanger sUAS, and by using DroneDeploy's platform, they can then process those images into interactive maps and 3-D models.
"The DroneDeploy platform complements the capabilities of AeryonLive and the Aeryon SkyRanger sUAS," says Aeryon Labs President and CEO Dave Kroetsch via press release.
"This partnership enables us to provide the ideal end-to-end solution for Enterprise UAS operations, without compromising aircraft performance, application security, compliance or record keeping."
Airobotics to soon launch UAS at South32's Worsley Alumina operations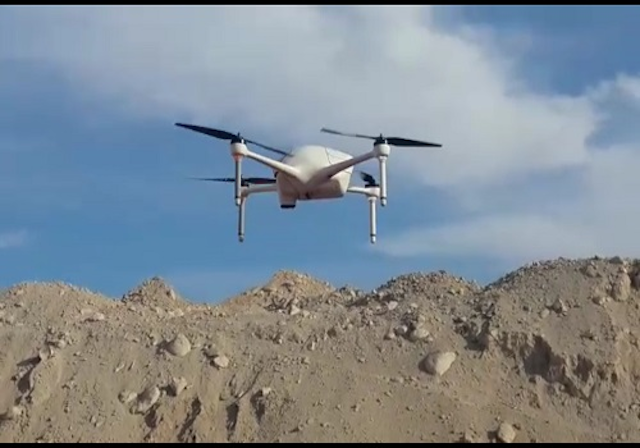 For the first time, Airobotics' fully automated, industrial grade multi-purpose UAS platform will be flown at an Australian resources operation, a bauxite mine and processing area.
The platform, which includes the UAS itself, along with an automated base station (called Airbase) and cloud based software, will be used to capture data and insights at South32's Worsley Alumina operations, a bauxite mine and refinery located near the town of Boddington, providing valuable information for future improvements.
"The launch of Airobotics' automated drone platform marks an important milestone, being one of the first deployments for Airobotics in Australia," says Ran Krauss, the Co-founder and CEO of Airobotics, in a press release.
With the capability of handling a variety of missions, including inspecting equipment or machinery, surveying and mapping stockpiles, and monitoring for emergencies or security breaches, the fully automatic UAS does not need a pilot for its operation.
The UAS launches on its own from its freestanding, automated base station, conducts its pre-programmed or on-demand mission, and returns to the station once it completes its mission.
Once the UAS returns to the base station, a robotic arm replaces its battery and payload so that it can conduct its next mission.
Measure to provide UAS to AES Corp. through new partnership
Measure, a Washington D.C.-based drone services provider, will look to help the AES Corp. cut more than 30,000 hours of hazardous work per year, through a new partnership announced on Feb. 7.
Through the partnership, Measure will supply its UAS to AES, allowing AES to use unmanned systems during inspections at AES' energy infrastructure in 17 countries, and take AES workers out of some harmful scenarios.
"We are excited to be chosen as their strategic partner to 'make drones work' at scale across their global portfolio of energy infrastructure, and to improve safety and increase availability of their energy solutions in the United States and abroad," says Measure's CEO Brandon Torres Declet through Electric Light & Power.
AES has used drones in 10 different countries for more than 3,000 flights, conducting various types of inspections, including ones on tower and transmission lines, as well as ones on solar panels.
View more information on the AUVSI.
Share your vision-related news by contacting James Carroll, Senior Web Editor, Vision Systems Design

To receive news like this in your inbox, click here.
Join our LinkedIn group | Like us on Facebook | Follow us on Twitter
Learn more: search the Vision Systems Design Buyer's Guide for companies, new products, press releases, and videos