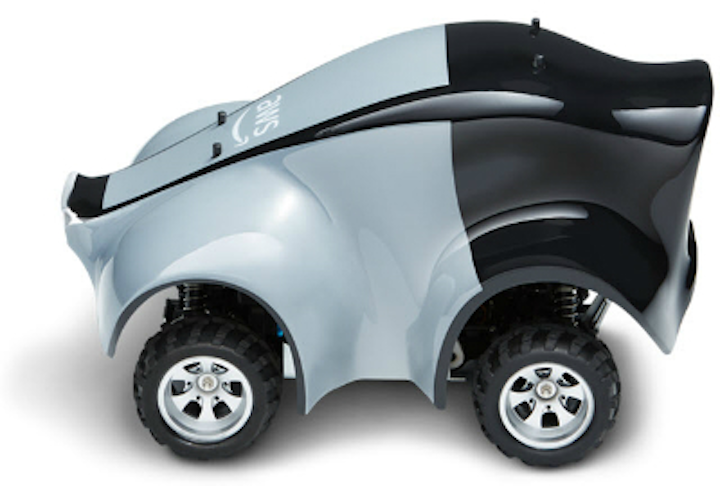 Thanks to Amazon Web Services you can design your own machine learning environment and test it with an adorable, grey robot car that looks like something out of a Pixar movie.
The AWS DeepRacer is a 1/18th scale, radio-controlled, 4WD car with an onboard Intel Atom processor running Ubuntu 16.04 LTS, the Robot Operating System (ROS), and the Intel OpenVino computer vision toolkit; a 4 MPixel 1080p camera; 802.11ac WiFi; multiple USB ports; and two hours' worth of battery power.
AWS DeepRacer is also a machine learning tool that works off the principles of reinforcement learning. Where supervised learning is a technique involving facts and inferences, reinforcement learning allows an agent to learn in an interactive environment via trial-and-error. The agent processes feedback from actions and learns how to achieve a predetermined goal.
In this case, the AWS DeepRacer is the agent and the feedback involves crashing into things. Developers who work with the DeepRacer can take advantage of virtual training courses, however, before sending their cars careening into the real-life test environment.
AWS DeepRacer comes equipped with a fully-configured cloud environment that uses the reinforcement learning feature in Amazon SageMaker and a 3D simulation environment run in AWS RoboMaker. Developers can run an autonomous driving model through simulated race tracks for virtual evaluation or download the race tracks to the AWS DeepRacer and try running the real-life version.
Attendees at re:Invent 2018 were invited by Amazon Web Services to attend a reinforcement learning workshop and learn how to use the AWS DeepRacer car. Developers who want to take advantage of this autonomous driving development kit at home can order the DeepRacer online.
All users of this new machine learning tool can enter the AWS DeepRacer league, compete in live racing events at AWS global summits, and participate in virtual events and tournaments. Top competitors will be invited to the AWS DeepRacer 2019 Championship Cup at the next re:Invent conference, in 2019.
Share your vision-related news by contacting Dennis Scimeca, Associate Editor, Vision Systems Design

To receive news like this in your inbox, click here.
Join our LinkedIn group | Like us on Facebook | Follow us on Twitter