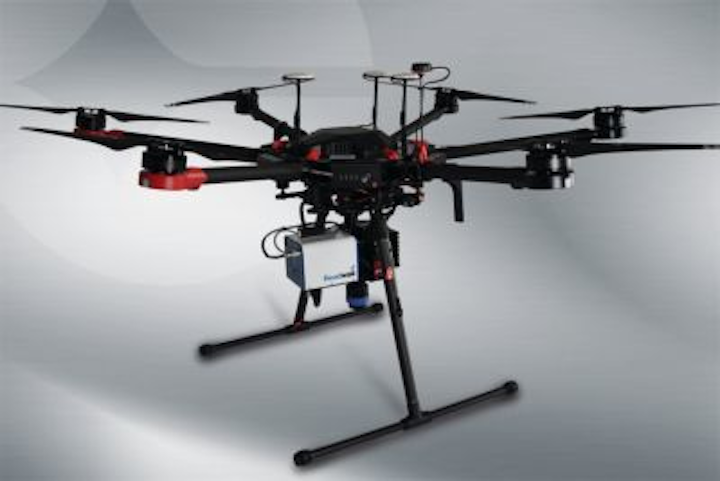 At the Conference on Hyperspectral Imaging in Industry 2018 from June 6-7, Polytec will showcase an airborne hyperspectral imaging system that is sensitive in the 900 to 2500 nm spectral range. The system is based on a DJI M600 drone, a hyperspectral camera, a SWIR lens, and GPS/GNSS/INS position sensor.
The hyperspectral camera is a Micro-Hyperspec SWIR M384 camera from Headwall Photonics, which utilizes an MCT focal plane array and offers 166 spectral bands and 384 spatial bands. Additionally, the drone offers Hyperspec III software with SpectralView for flight planning, postprocessing, orthorectification, spectral classification and analysis, and integration of geospatial and hyperspectral data.
chii2018 booth number: 15
To Learn More:

Contact:Polytec
Headquarters: Waldbronn, Germany
Product: Drone-based hyperspectral imaging system
Key Features: DJI M600 drone, Micro-Hyperspec SWIR M384 hyperspectral camera, SWIR lens, GPS/GNSS/INS position sensor.
What Polytec says:
View more information on the hyperspectral imaging drone.
View More Products| Locate a vendor or system integrator | Receive e-mail updates
Share your vision-related news by contacting James Carroll, Senior Web Editor, Vision Systems Design

To receive news like this in your inbox, click here.
Join our LinkedIn group | Like us on Facebook | Follow us on Twitter