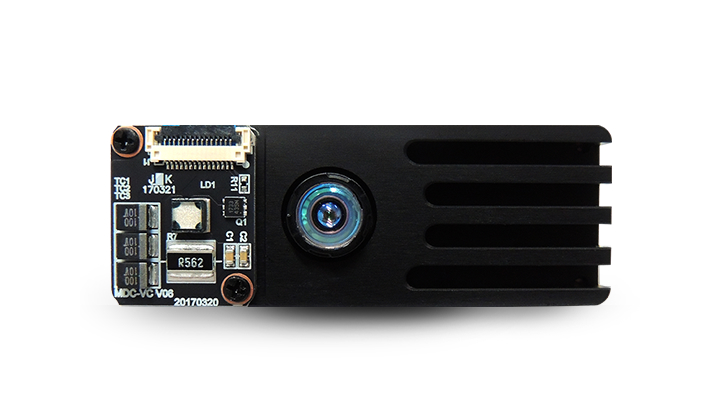 The Cube Eye 3D depth camera from Meerecompany is a ToF sensor designed for robotics and automated guided vehicle applications. ROI is adjustable based on route conditions, and the Cube Eye provides automatic interference prevention by recognizing when two sensors are facing one another and avoiding collisions.
Three models of the Cube Eye camera are available. The MDC200DW has a small form factor and is optimized for close range. The MDC600S is designed to work in robust sunlight, and the MDC500D is designed for high accuracy and includes an integrated RBG camera.
Measurement range runs from 0.15 m to approximately 2 m. Cube Eye cameras require DC 12 V power and have an operating temperature of -20° C - 50° C.
To Learn More:
Contact: Meerecompany
Headquarters: Gyeonggi-do, South Korea
Product: Cube Eye 3D depth camera
Key Features: Automatic interference prevention, 0.15 m to 2m measurement range.
What Meerecompany says: View more information on the Cube Eye 3D depth camera.
Share your vision-related news by contacting Dennis Scimeca, Associate Editor, Vision Systems Design

SUBSCRIBE TO OUR NEWSLETTERS