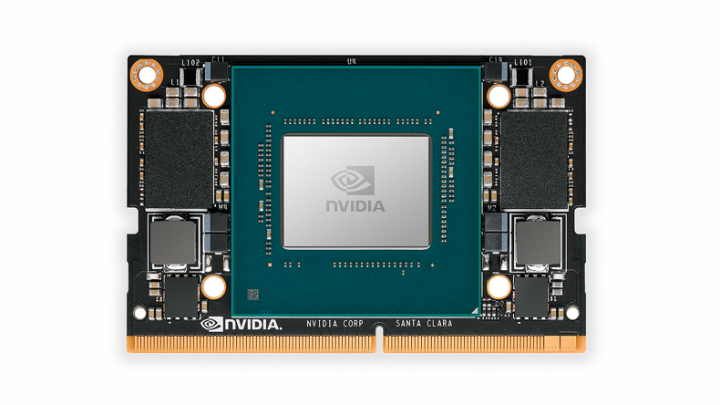 NVIDIA has announced the Jetson Xavier NX, a credit card-sized artificial intelligence module designed for small commercial robots, drones, intelligent high-resolution sensors, and optical inspection, among other uses.
The Jetson Xavier NX has a 70 mm x 45 mm footprint, can deliver 14 tera operations per second (TOPS) while consuming 10 W of power, and 21 TOPS at 15W. The new module runs on the CUDA-X AI software architecture and is supported by the NVIDIA JetPack software development kit.
The new module is built around the NVIDIA Volta GPU that features 384 NVIDIA CUDA cores, 48 Tensor Cores, and two NVIDIA deep learning accelerators (NVDLAs). The CPU is a 6-core Carmel Arm 64-bit, the module includes 8 GB of 128-bit LPDDR4x memory, and connectivity is provided by GigE interface.
The Jetson Xavier NX supports major AI frameworks including TensorFlow, PyTorch, MxNet, and Caffe among others. The new module will be released in March 2020.
Related stories:
Artificial intelligence platform for autonomous trucks being jointly developed by NVIDIA and the Volvo Group
Infrared cameras, artificial intelligence, and 3D data help enable frictionless access control system
Neural network standard streamlines machine learning tech development
Share your vision-related news by contacting Dennis Scimeca, Associate Editor, Vision Systems Design

SUBSCRIBE TO OUR NEWSLETTERS