Wilson's Websites
CASE STUDIES; SHAPE RECOGNITION; BIO-INSPIRED VISION; MORE...
Jan 1st, 2004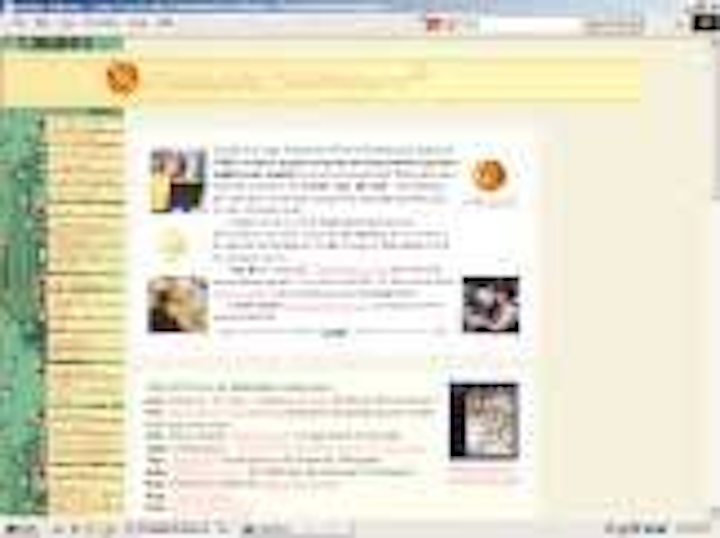 Each month, Wilson's Websites brings you the latest information on what's new on the Web. To accomplish this, we provide links to tutorial information, hardware or software product developments, product database information, technical articles, associations, and on-line magazines. If you or your company would like to be considered for Wilson's Websites, please contact Andy Wilson at andyw@pennwell.com.
CASE STUDIES
www.st-outreach.org.uk/themes/mv_study.htm
ST Outreach is a joint UK Department of Trade and Industry/Engineering and Physical Sciences Research Council initiative that highlights research from UK universities. The machine-vision pages highlight a number of projects that demonstrate advances in image capture, recognition, and interpretation.
SHAPE RECOGNITION
www.foveola.com
The Foveola shape-recognition engine is a technology inspired by Nobel Prize-winning research into how the brain's visual cortex understands shapes. On this site, you can obtain free evaluation software for Foveola, together with an on-line demonstrator seeded to recognize a range of letters, numbers, and simple icons.
BIO-INSPIRED VISION
www.anafocus.com
AnaFocus is a privately held company created in September 2001 as a spin-off of the Microelectronics Institute of Seville (IMSE-CNM), in Spain. Check out this site for bio-inspired vision systems for real-time image processing.
INTEGRATED MACHINE VISION
www.spt.fi/eutist
Integrated machine vision systems enable better quality control, measurement, and monitoring. In this European Commission supported initiative, more than 80 industrial and academic partners are developing solutions for industrial problems.
INDUSTRIAL AUTOMATION
www.automationtechies.com
This on-line resource for industrial-automation, process-control, and instrumentation engineers and professionals brings ..you news, product information, product manufacturers, system integrators, articles, white papers, and application tools.