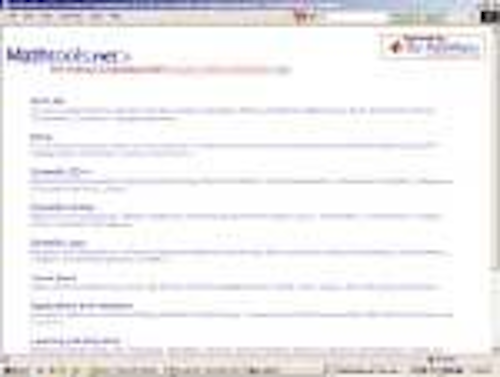 For several years, digital-signal-processing (DSP) based imaging boards have been used to speed up the computational tasks of image-processing and machine-vision applications. This month, we look at some of the latest DSP announcements from major vendors, the effect of intellectual property on future DSP-based designs, and examples of PCI-based board vendors currently offering DSP-based platforms.
FILTER DESIGN
www.digitalfilter.com
This Web site, the brainchild of Toshio Iwata of Sagamihara, Japan, is designed to help developers design and analyze digital and analog filters, FIRs, IIRs, FFTs, DSPs, and VHDL source code. In addition to including numerous Java applets that perform these functions, it also covers digital filter, Visual C++, and Java applet classes. A page provides links to sites targeted at DSP design.
DSP BENCHMARKS
www.bdti.com
Berkeley Design Technology Inc. (Berkeley, CA, USA) is a technical-services company that focuses on DSP technology. On its site, you can review the company's technical reports, benchmarks, and software-development services. You can also access a host of free- information services, such as an electronic newsletter, DSP guide, white papers, and benchmark standards.
MATHEMATICAL TOOLS
www.mathtools.net
The Web site developed by The MathWorks (Natick, MA, USA; www.mathworks.com) is replete with information on the company's MatLab program, as well as algorithms and data structures written in C, C++, FORTRAN, Java, and BASIC. For each language, the site provides links to image- and signal-processing codes, DSP and mathematical functions, and FFT code.
HEAVY ENGINEERING
www.dspengineering.com
Billed as the journal of math-intensive computing, a site from Open Systems Publishing (St. Clair Shores, MI, USA; www.opensystems-publishing.com) is presented in a magazine-style format. Featuring news, articles, on-line buyer's guide, and on-line newsletter, the site keeps you updated on the latest ICs, boards, software, and DSP development tools.
LOTS OF LINKS
www.eg3.com
A comprehensive site for embedded systems, DSP, RTOS, board-level computing, and systems-on-a-chip technology, eg3.com lists products by category and keeps you updated with eCLIPS news alerts. Under DSP, you'll find page upon page of links to conferences, books, white papers, boards, software tools, ICs, and intellectual properties.
FREE TEXTBOOK
www.dspguide.com
There is a complete DSP textbook available for free on this site. Entitled The Scientist and Engineer's Guide to Digital Signal Processing, by Steven W. Smith, Ph.D (published by California Technical Publishing), this is a must-have reference book for signal and image processing engineers. From the Web site, you can download different parts of the book, including chapters on linear image processing, special imaging techniques, and neural networks.
Other interesting DSP Web sites
dspvillage.ti.com
www.altera.com
www.analog.com/technology/dsp
www.dadisp.com
www.dspdesign.com
www.dsp-rice.edu
www.dspsolutions.com
www.hunteng.co.uk
www.mangodsp.com
www.soccentral.com
www.transtech-dsp.com
www.xilinx.com