Literature
Product handbook from Data Translation Inc.; Analog/Interface Handbook from Microchip Technology Inc.; Advanced DSP board and system solutions from Ixthos Inc....
May 1st, 2001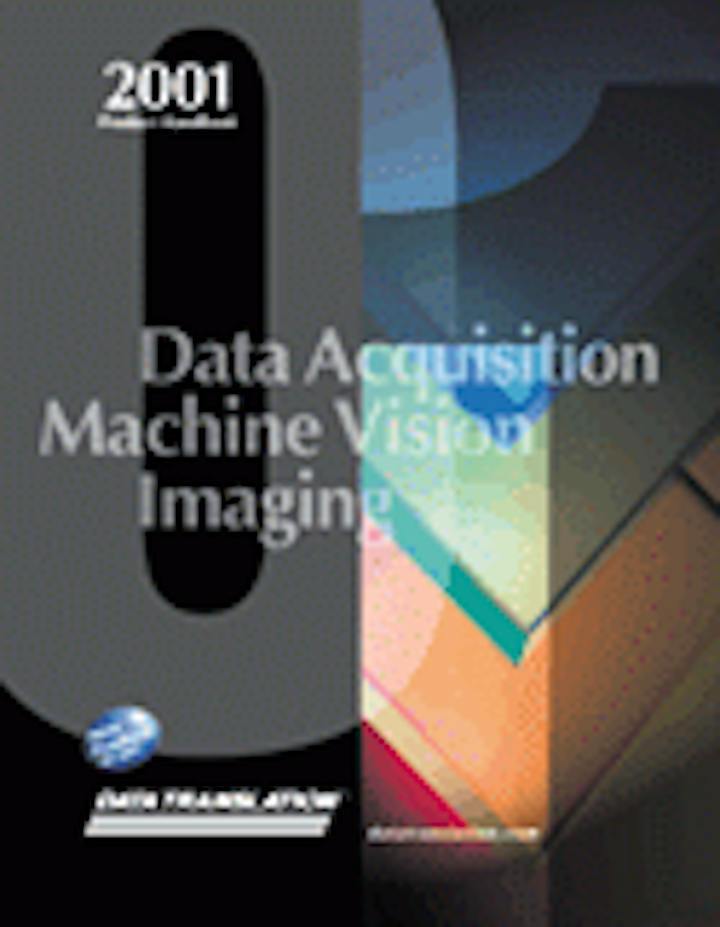 Product handbook
Handbook features high-performance hardware and software for PC-based data-acquisition, imaging, and machine-vision applications. Highlights include DT Vision Foundry-an integrated machine-vision software package-and DATAX-a customizable data-acquisition system for USB with signal conditioning and ready-to-run software. Data Translation Inc., Marlboro, MA 01752; (508) 481-3700; e-mail: info@datx.com.
Analog/Interface Handbook
Printed guide is a compilation of application notes and data on the company's stand-alone analog and interface devices. The 600-page reference source contains information on tools including the FilterLab Active Filter Software Design Tool and the MXDEV1 Analog Evaluation System. Microchip Technology Inc., Chandler, AZ 85224; (480) 786-7200.
Advanced DSP board and system solutions
Illustrated eight-page catalog describes company's common heterogeneous multiprocessing architecture featuring segmented data-passing buses; simultaneous, high-speed data transfers; four leading-edge DSP processors; and two industry-standard PMC sites for lightly coupled I/O. Catalog also gives information on the company's software, operating systems, development tools, drivers, math libraries, and board-support packages. Ixthos Inc., Leesburg, VA 20175; (703) 779-7800; e-mail: sales@ixthos.com.
VirtualTOUR CD-ROM
Free CD-ROM contains more than 30 hours of interactive training on the company's vision sensors, a full version of FrameWork 2.2, a built-in vision sensor emulator for setting up inspections away from the factory floor, and other company information. Illustrations and detailed specifications on SmartImage sensors are included. DVT Corp., Norcross, GA 30093; (770) 449-4960.
Comprehensive catalog
The Measurement and Automation Catalog 2001 is a resource for engineers and scientists that includes tutorials and detailed product specifications and selection guides. Highlighted is the company's LabVIEW 6i software with Internet capabilities. National Instruments, Austin, TX 78759; (512) 794-0100; e-mail: info@ni.com.