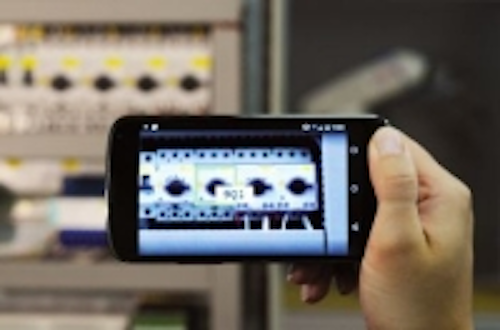 MVTec has introduced a version of its HALCON 12 machine vision software that is ready to use on Android mobile devices.
"HALCON Embedded for Android" runs on such Android devices as tablets and smartphones and on request, MVTec can develop a custom Android version tailored for specific applications. HALCON for Android, according to MVTec, will open up a range of new application possibilities, one of which is for optical character recognition (OCR). One example in which a user may utilize HALCON Embedded is mobile scanning and recording of text such as reading power and water meters or mobile recognition and recording of street names for navigation applications.
"[With HALCON Embedded for Android] A wide range of applications is possible," said Dr. Gerhard Blahusch, Director of Engineering with MVTec. "When customers have special requirements for processing images on mobile Android systems, we are happy to support them in developing customized and tailored solutions. Our technology is ideally suited for use in embedded systems that work with the popular ARM processor architecture. Providing HALCON on the Android platform is the next logical step in this development."
Additional scenarios in which the software could be useful are license plate recognition for car rentals, scanning sales data and transferring it to company software, the identification of specific components in industrial plant maintenance, and more, according to MVTec.
HALCON for Android runs on ARMv7 architecture at 1 GHz and features 256 MB RAM and 8 GB flash memory.
View more information on HALCON for Android.
Share your vision-related news by contacting James Carroll, Senior Web Editor, Vision Systems Design
To receive news like this in your inbox, click here.
Join our LinkedIn group | Like us on Facebook | Follow us on Twitter | Check us out on Google +