MVTec releases update to HALCON machine vision software
Learn about the new features and improvements in MVTec Software's  latest update to its flagship product, HALCON machine vision software.
Jul 30th, 2015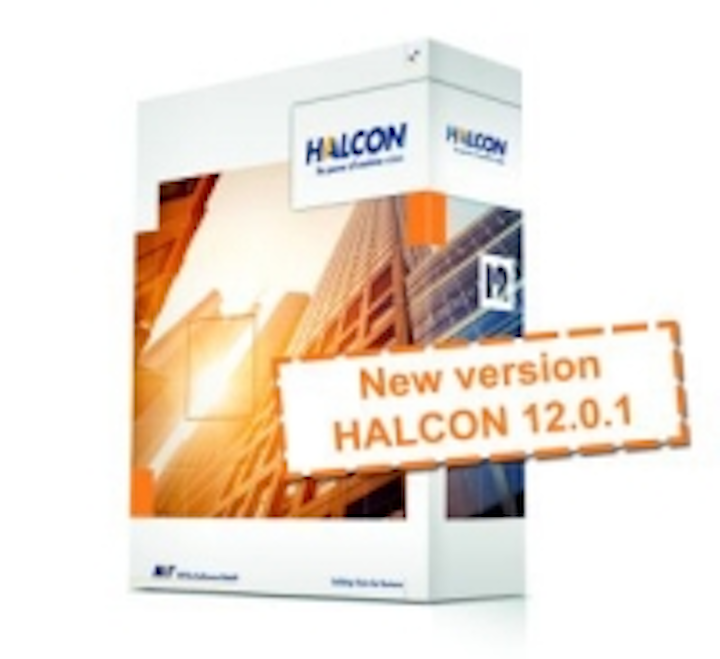 MVTec Software has released an update to its flagship product, HALCON machine vision software, which includes a number of new features and functions.
HALCON 12.0.1, the first maintenance release for version 12, offers new feature improvements for functions like optical character recognition (OCR), the usability of the HDevelop development environment, and 3D vision. Production and retail companies, according to MVTec, will benefit from more efficient image processing and can further refine their automated processes.
Barcode reading in particular is the biggest improvement with the latest release, as HALCON 12.0.1 is much better at reading EAN-13/UPC-A barcodes from highly blurred images than the previous iteration of the machine vision software. For 2/5 interleaved codes, for example, the barcode reader is better at handling handle print growth, print loss, and overexposure.
Additionally, the latest HALCON release provides usability improvements, including the ability for the new enhanced data code reader to support the latest GS1 application identifiers and the addition of new print quality grading parameters. MVTec also worked to improve the usability of the HDevelop profiler, as awell as the Visual Studio plug-in for variable inspection, which has been expanded and improved. Additional improvements include:
A new C# example program that shows how to use different threads for acquiring and processing images and visualizing the results in parallel within a single application
New interfaces for digital I/O and image acquisition, 3D sensors in particular
"With the HALCON 12.0.1 maintenance release, we again have added well-thought-out features to our leading standard machine vision software, in the process making it even more practical for use in a wide range of application scenarios," said Johannes Hiltner, Product Manager for HALCON at MVTec.
View more information on HALCON 12.0.1.
Share your vision-related news by contacting James Carroll, Senior Web Editor, Vision Systems Design

To receive news like this in your inbox, click here.
Join our LinkedIn group | Like us on Facebook | Follow us on Twitter | Check us out on Google +