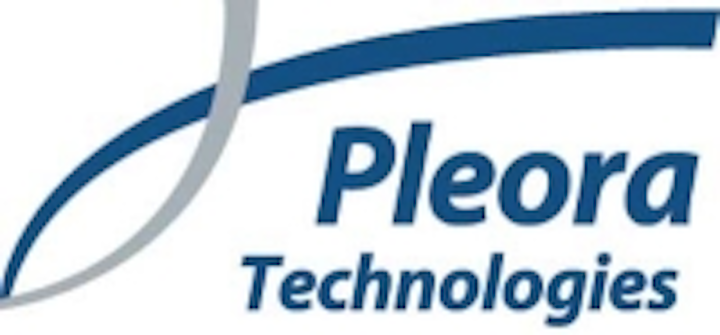 Pleora Technologies has announced the launch of a new professional services program designed to help vision system designers and manufacturers speed time-to-market, reduce costs, and lower risk for imaging projects with unique performance requirements.
The program builds on Pleora's video interface expertise and will help designers and manufacturers meet unique feature, footprint, and cost requirements. Manufacturers and system integrators will work directly with Pleora project managers and design and applications engineering teams.
Once a product concept and specification requirements are defined, Pleora's design team can customize the company's off-the-shelf GigE and USB3 Vision interface hardware and software products, or if necessary, develop a unique solution.
"Our Professional Services program provides direct access to our industry-leading design team, system expertise, standards knowledge, and market-proven video interface products," said Harry Page, President, Pleora Technologies. "Our high-value design service, which includes tailoring existing video interface products and software or custom solution development, is the simplest and most cost-effective way for manufacturers to meet unique performance or application requirements."
After the design, Pleora will manage the development, integration, testing, validation, and production processes, resulting in a customized turnkey solution that is backed by comprehensive training, documentation, and technical support, according to the company.
View more information.
Share your vision-related news by contacting James Carroll, Senior Web Editor, Vision Systems Design
To receive news like this in your inbox, click here.
Join our LinkedIn group | Like us on Facebook | Follow us on Twitter | Check us out on Google +