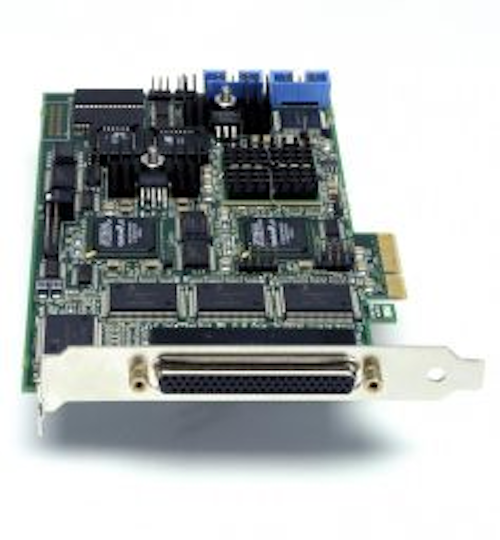 Alta-AN frame grabbers from BitFlow can acquire signals from any analog camera on the market and are also compatible with National Instruments' LabVIEW software, which provides users an alternative to discontinued analog frame grabbers. The Alta-AN frame grabbers come with an x4 PCI Express board which supports a total data rate up to 1.0 GB/S. In addition, the Alta-AN is supported by a Bitflow software development kit that is available for 32-bit and 64-bit Windows platforms.
To Learn More:
Contact:BitFlow
Headquarters: Woburn, Mass., United States
Product: Alta-AN frame grabbers
Key Features: Analog front end, x4 PCI Express "short" card, supports VGA, SVGA, XGA, SXGA and UXGA resolutions, software development kit.
What Bitflow says:
View more information on Alta-AN frame grabbers.
View More Products
Locate a vendor or system integrator in Vision System Design's Buyer's Guide
Share new products that you think are particularly interesting or helpful by contacting James Carroll, Senior Web Editor, Vision Systems Design.