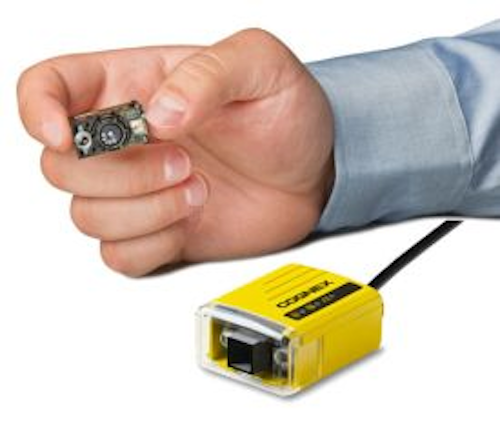 Designed for integration into original equipment manufacturer (OEM) devices and equipment, the Advantage 100 vision system and the AE2 Advantage image engine from Cognex provide vision and code reading technology in the most space-constrained OEM applications. These applications include those used in the clinical diagnostic, printing, kiosk, or medical device industries. The Advantage 100 is an enclosed OEM vision system with customizable optics, lighting, and Ethernet communications suitable for integration into large automated systems, while the AE2 Advantage is designed for tight integration deep inside the enclosure of OEM devices manufactured in high volumes such as medical instruments and printers.
To Learn More:

Contact:Cognex
Headquarters: Natick, Mass., United States
Product: Advantage 100 and AE2 Advantage.
Key Features: Customizable optics, lighting and Ethernet communications, application development software (Advantage 100), 1D and 2D code reading, built-in lamination, application software (AE2 Advantage).
What Cognex says:
View more information on the Advantage 100.
View more information on the AE2 Advantage.
View More Products
Locate a vendor or system integrator in Vision System Design's Buyer's Guide
Share new products that you think are particularly interesting or helpful by contacting James Carroll, Senior Web Editor, Vision Systems Design.