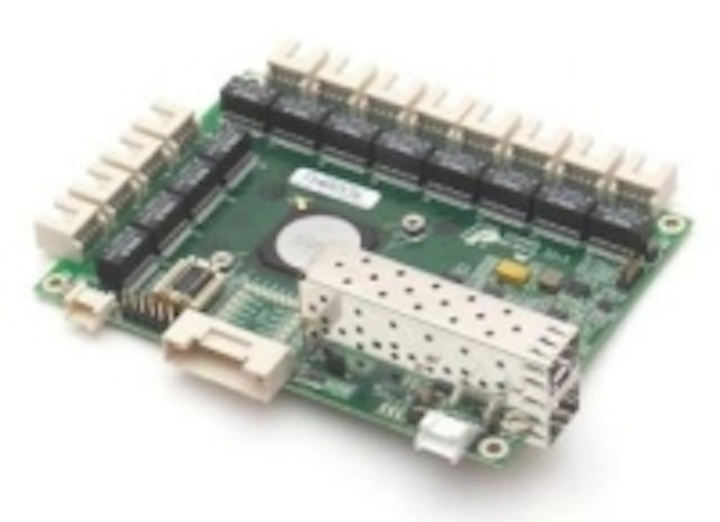 Diamond System's Epsilon-12G2 is a managed Layer2+ Ethernet switch module with twelve 10/100/1000 Mbps copper twisted pair ports and two small form factor pluggable sockets in a compact COM Express form factor. An R2-232 serial port enables communication between the module's on-board management microcontroller and a host processor, and a 480 MHz MIPS processor embedded directly into the switch manages all switch functions. The Epsilon-12G2 Ethernet switch is suitable for use in industrial, on-vehicle, and military environments which require high-speed connectivity and traffic management for streaming video, audio and data.
To Learn More:

Contact: Diamond Systems
Headquarters: Mountain View, CA, USA
Product: Epsilon-12G2 Ethernet switch
Key Features: 14-port Layer 2+ switch, 12 10/100/1000 Mbps Ethernet ports, two small form factor pluggable sockets, 4 Mb packet memory.
What Diamond Systems says:
View more information on the Epsilon-12G2.

View More Products| Locate a vendor or system integrator | Receive e-mail updates
Share new products that you think are particularly interesting or helpful by contacting James Carroll, Senior Web Editor, Vision Systems Design.
Join our LinkedIn group | Like us on Facebook | Follow us on Twitter | Connect on Google +