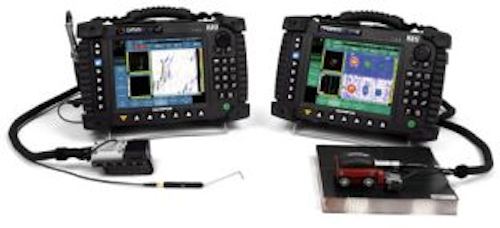 Updated software for the eddy current array (ECA) and bond testing (BT) modules used in the OmniScan MX flaw detector is now available from Olympus. MXE software (ECA and eddy current testing) features a redesigned, intuitive interface and data cursors for integrated data-storage, analysis, and reporting functionalities. MXB software (BT C-scan technology) also features an improved interface and is ideal for honeycomb composite inspections. OmniScan MX, a nondestructive testing instrument, is suitable for applications in the aerospace and oil and gas industries.
To Learn More:
Contact: Olympus
Headquarters: Waltham, MA, USA
Product: Updated software for OmniScan MX flaw detector
Key Features: ECT, ECA, and BT C-scan technology, intuitive interface design, easy transition between technologies.

What Olympus says:
View more information on the updated software.

View More Products| Locate a vendor or system integrator | Receive e-mail updates
Share new products that you think are particularly interesting or helpful by contacting James Carroll, Senior Web Editor, Vision Systems Design.
Join our LinkedIn group | Like us on Facebook | Follow us on Twitter | Connect on Google +