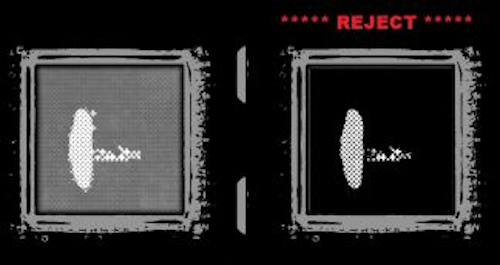 Sonoscan's enhanced Digital Image Analysis Toolbox is designed for automated acoustic analysis of individual integrated circuit components, various types of bonded wafers including MEMS devices, and more. The Toolbox automatically sorts components as accepted or rejected and contains pre-defined common analysis tools like interface analysis, which nondestructively determines the bond between two surfaces in a package; and wafer bond analysis, which is used to quantify the number of voids or non-bonds between two bonded wafers. Sonoscan offers customization of the analysis and wizards to meet specific customer needs.
To Learn More:
Contact:Sonoscan
Headquarters: Elk Grove Village, Ill., United States
Product: Digital Image Analysis Toolbox
Key Features: Pre-defined common analysis tools, multiple wizards, customization features.

What Sonoscan says:
View more information on the Digital Image Analysis Toolbox.
Share new products that you think are particularly interesting or helpful by contacting James Carroll, Senior Web Editor, Vision Systems Design.