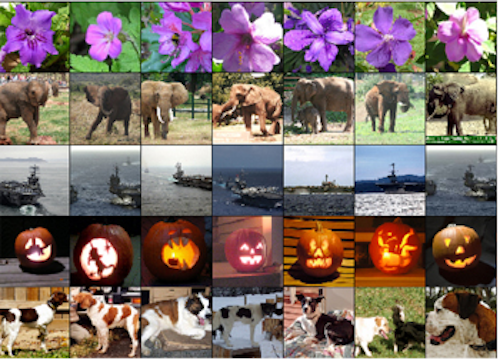 Google (Mountain View, CA, USA) has picked up a start-up out of the Department of Computer Science at the University of Toronto (Toronto, Ontario, Canada).

University Professor Geoffrey Hinton and two of his graduate students, Alex Krizhevsky and Ilya Sutskever, incorporated DNNresearch in 2012, and the company has been acquired by Google for its research on deep neural networks.

Hinton is world-renowned for his work with neural nets, and his research has profound implications for areas such as speech recognition, computer vision and language understanding.

Recently, Krizhevsky and Sutskever, who will both be moving to Google, developed a system that dramatically improved the state of the art in object recognition.

The Google deal will support Prof. Hinton's graduate students housed in the department's machine learning group, while protecting their research autonomy under academic freedom.
It will also allow Professor Hinton himself to divide his time between his university research and his work at Google. Professor Hinton will spend time at Google's Toronto office and several months of the year at Google's headquarters in Mountain View.

The announcement comes on the heels of a $600,000 gift Google awarded Professor Hinton's research group to support further work in the area of neural nets.

Editor's notes:

1. Recently, the three University of Toronto researchers published a paper in which they described how they trained a large, deep convolutional neural network to classify 1.2m high-resolution images into 1000 different classes. Entitled "ImageNet Classification with Deep Convolutional Neural Networks," it is available here.

2. Professor Hinton has also posted a number of useful videos on YouTube. One such video, "Neural Networks for Machine Learning," can be viewed here.

Related items from Vision Systems Design that you might also find of interest.
1. Neural network identifies deforestation from images

Researchers from the Department of Geography at King's College, London have developed a system to monitor deforestation across the whole of Latin America using satellite data.

2. Neural-network-based system classifies waste batteries

A Swedish company originally formed by Claes Strannegård, an assistant professor at Chalmers University of Technology, has developed a vision-based system that can automatically sort waste batteries.

3. Vision software grades mangoes

A researcher at the Symbiosis International University (Lavale, Pune, India) has compared the effectiveness of using a feed forward neural network and a support vector machine to grade the size of mangoes.

-- Dave Wilson, Senior Editor, Vision Systems Design