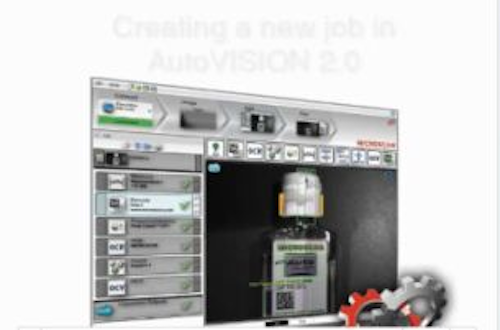 From Microscan comes the AutoVISION 2.0, machine visionsoftware that is designed to allow manufacturers to easily implement vision inspection without having to be an expert in machine vision or automatic identification. The software comes with a number of features, including three new inspection tools for logic, OCV and symbol quality verification. AutoVISION 2.0 also offers connectivity to industrial controls with the new Microscan Link.
To Learn More:
Contact:Microscan
Headquarters: Renton, Wash., United States
Product: AutoVISION 2.0
Key Features: Logic, OCV and symbol quality verification tools, simple connectivity to industrial systems, GS1 syntax validation and parsing option.
What Microscan says:
View product training videos for Microscan's AutoVISION 2.0.
View More Products
Locate a vendor or system integrator in Vision System Design's Buyer's Guide
Share new products that you think are particularly interesting or helpful by contacting James Carroll, Senior Web Editor, Vision Systems Design.