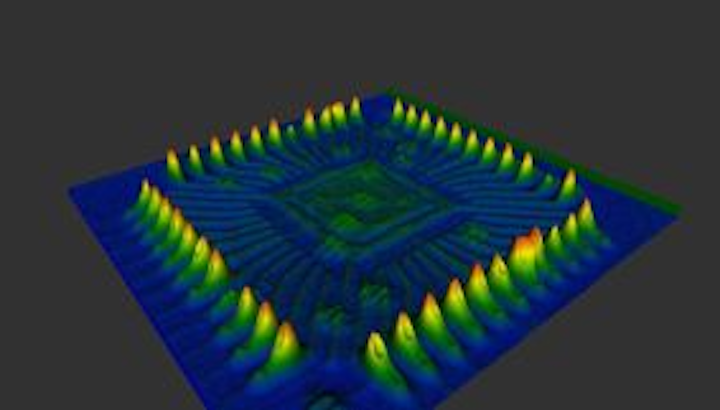 A component of the new x-ray inspection software XI-Pilot V 3.1 is a module that allows for easier evaluation of x-ray images. The feature, called topoVIEW, facilitates this interpretation by construing each single gray value of an x-ray image as a change in materials thickness and density. Thicker materials such as solder, which registers as dark gray values, are displayed on a higher position than thinner PCB materials, which register as light gray values. This method reportedly allows for faults such as lifted leads and shorts to be displayed for easy analysis.
To Learn More:

Contact:GOEPEL Electronics
Headquarters: Austin, Texas, United States
Product:topoVIEW
Key Features: Simplified X-ray image analysis
What GOEPEL says:
View a press release on GOEPEL's topoVIEW.
View More Products
Locate a vendor or system integrator in Vision System Design's Buyer's Guide

Share new products that you think are particularly interesting or helpful by contacting James Carroll, Senior Web Editor, Vision Systems Design