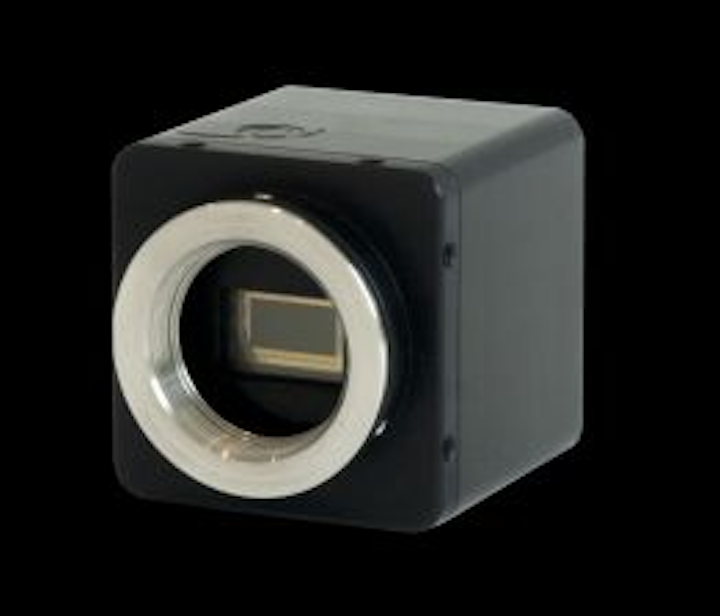 Raptor Photonics will launch and demonstrate its new sCMOS camera, the Raptor Cygnet, at LASER World of Photonics 2013. The Cygnet runs off a 12 bit CameraLink interface with HD resolutions up to 60Hz, which enables shorter exposures. In addition, the 2.1MP 2/3 inch sCMOS sensor with .5µm x 5.5µm pixels reportedly enables sharp image resolution with a quantum efficiency of more than 63% at 500nm and greater than 34% at 850nm, according to the Raptor press release. The Cygnet comes with image analysis software (XCAP) and a standard CameraLink frame grabber (EPIX).
Laser 2013 booth: 421
To Learn More:
Contact: Raptor Photonics
Headquarters: Larne, County Antrim, Ireland
Product: Raptor Cygnet
Key Features: 2.1MP, 12 bit CameraLink interface, power requirement of less than 1.7W, weight of only 120g, image analysis software
What Raptor says:
View a Raptor press release.
Additional information:
View exhibitor list for LASER World of Photonics 2013.

Share new products that you think are particularly interesting or helpful by contacting James Carroll, Senior Web Editor, Vision Systems Design