Coherix customizes 3-D and multispectral machine vision and metrology
Coherix's R&D business unit is developing custom 3-D and multispectral machine-vision and metrology solutions under contracts from industry and government clients.
Mar 15th, 2011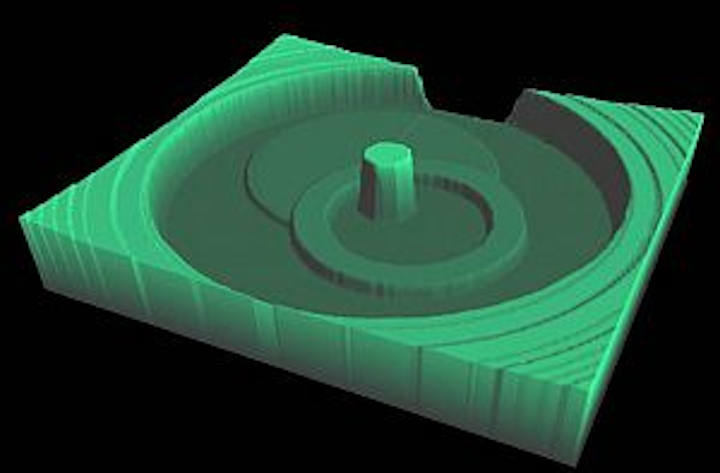 Coherix (Ann Arbor, MI, USA), which supplies three-dimensional (3-D) noncontact metrology and inspection products to the automotive and semiconductor industries, has added a business unit focused upon executing contract and grant developments of advanced custom machine-vision and metrology solutions. The Coherix R&D business unit has received four major contracts from government and industrial clients for developing vision capabilities beyond what can be provided by "off-the-shelf" products.
Coherix R&D works with advanced, automated illumination, sensing, vision algorithmic, software engineering, and computer control tools to build appropriate solutions for customers. The engineering team has brought its tech base and expertise from Ann Arbor imaging-based companies and institutes, the University of Michigan, and other areas to develop holographic interferometry, multispectral remote sensing, 3-D metrology algorithms (see image), and laser applications upon which to build custom metrology and machine-vision systems.
The business unit's custom developments include detection of micron-level subtle defects in large or small curved surfaces; perceptive multispectral discrimination of surface contaminants, corrosion, or material variations; high-speed 3-D sensing systems for unique electronic and semiconductor inspection applications; and holographic measurement of micron/submicron-level surface defects on interior difficult-to-reach surfaces.
SOURCE: Coherix

-- Posted by Vision Systems Design