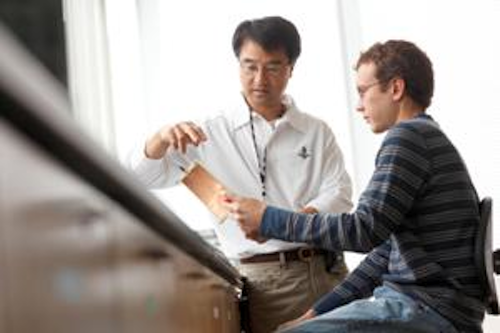 Using the built-in video camera of a smart phone, engineers at Worcester Polytechnic Institute (WPI; Worcester, MA, USA) have developed an app that can measure not only heart rate but also patients' vital signs such as heart rhythm, respiration rate, and blood oxygen saturation.
The team of engineers, led by professor Ki Chon, say that the new application yields vital signs as accurate as standard medical monitors.
The software analyzes video clips recorded while the patient's fingertip is pressed against the lens of the phone's camera. As the camera's light penetrates the skin, it reflects off blood pulsating through the finger. The application is then able to correlate subtle shifts in the color of the reflected light with changes in the patient's vital signs.
To test its accuracy, volunteers at WPI used standard monitoring devices now in clinical use for measuring respiration, pulse rate, heart rhythm, and blood oxygen content. Simultaneously, they pressed a finger onto the camera of a Motorola Droid phone running Chon's software.
While all the devices were recording, the volunteers went through a series of breathing exercises while their vital signs were captured. Subsequent analysis of the data showed that Professor Chon's new smart phone monitor was as accurate as the traditional devices.
Since the smart-phone app can measure heart rhythm, Chon believes it could be used to detect atrial fibrillation (AF), which is the most common form of cardiac arrhythmia.
Chon and his colleagues are also at work developing a version of the mobile monitoring technology for use on video-equipped tablets like the iPad.
-- Posted by Vision Systems Design