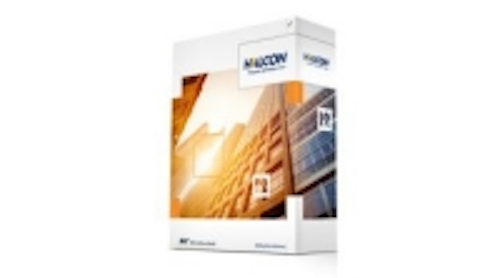 At VISION 2014, MVTec showcased HALCON 12 machine vision software for the first time. Now, the software is officially available for download. Among the new features of HALCON 12 is the "automatic text reader," OCR function, which can handle variations in character features and can both detect and recognize characters in a single operation. Another feature is a set of improvements for MLP classifier, as well as an enhanced interface programming environment, HDevelop, including support for event-based processing.
In addition, MVTec's new software will feature faster speeds, as it will utilize multi-core processors SSE2 and AVX, as well as GPU acceleration and AVX2, which will enable faster running times on state-of-the-art processors.
To Learn More:

Contact:MVTec Software
Headquarters: Munich, Germany / Cambridge, MA, USA (MVTec, LLC)
Product: HALCON 12 machine vision software
Key Features: Automation text reader for OCR, improvements to MLP classifier, enhanced interfaced programming environment, faster speeds, enhanced 3D matching, camera calibration, parallel programming.
What MVTec says:
View more information HALCON software.
View More Products| Locate a vendor or system integrator | Receive e-mail updates
Share new products that you think are particularly interesting or helpful by contacting James Carroll, Senior Web Editor, Vision Systems Design.
Join our LinkedIn group | Like us on Facebook | Follow us on Twitter | Connect on Google +